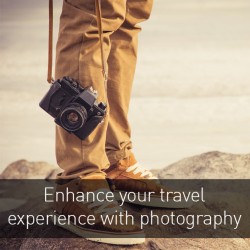 If you're going to be hitting the road this summer, capture your experiences with photos! You'll never be able to fully remember everything you're going to see with memories alone, and photos allow you to reminisce for years to come and share the adventure with friends.
So why should you take photos when you're traveling?
Connect with your friends
If you're on the road, chances are friends and family are back home. Especially if you are lonely in your new destination, being able to post photos to social media or your blog allow you to stay more connected with your inner circle. They will also thank you – being able to see what you are up to will make them feel more connected if they miss you being gone.
Combat homesickness
Learning photography and working on your craft can be a great way to combat homesickness if you are feeling that way. Sharing your photos with friends, family and your online community creates a two-way street that will make you feel at home even when on the road.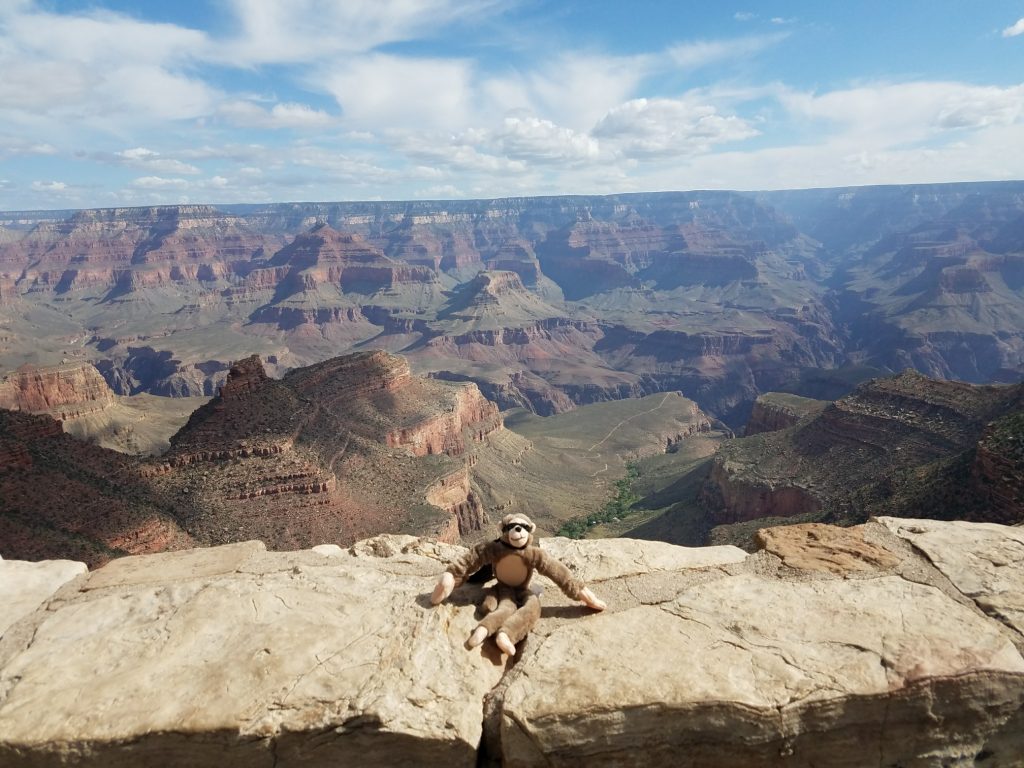 Create a community
Many travel sites and nursing forums on Facebook encourage new travelers and others to jump into travel nursing by sharing what is out there. There may be places that you want to visit solely because other travelers have shared pictures of those adventures – otherwise you would have never known they were there. With photos, you can bring strangers together and open the world up to someone with a single glance.
Protect Yourself
With the increase in the dangers of this world it is recommended to take and share pictures often with your friends and family at home so that in the case of any emergency they would have a very recent photo of you and possibly recent whereabouts. We recommend with travelers that go to places where they are alone and don't know anyone is to set up a nice regularly scheduled chat or check-in with a friend or family member, even if it is just a photo or a phone call.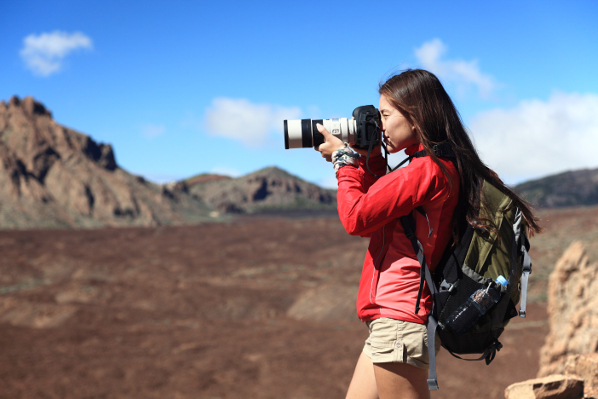 Getting the Right Gear
Fortunately for us, today's technology has made it easier than ever to be photographer. Chances are, you have a smartphone in your pocket now that has more storage, lens quality and color correction technology than most computers had just a short while ago.
While camera phones are ubiquitous, taking pictures with an actual camera is a skill and art that many still choose for travel pictures. There is just something special about adjusting the focus, lighting and capturing the right moment using your own skill.
Let's take a look at what you'll need to get the most out of your travel experience using pictures:
Choose your camera wisely
Your price range and initial aptitude for photography will dictate what type of camera you buy, but if you are going for maximum storage and editing potential, go with a digital camera. Here we have three options – point-and-shoot, interchangeable-lens mirrorless, and digital single-lens reflex (DSLR). Check out this article to decide which will work best for you.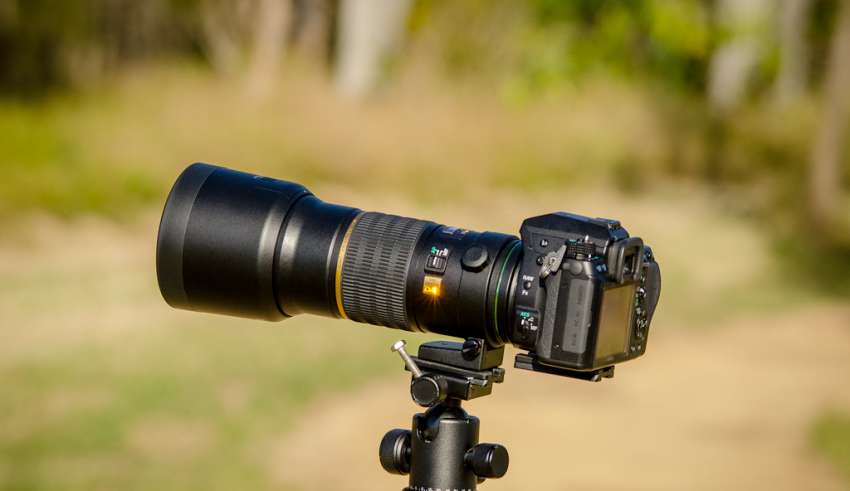 Get enough memory
Digital cameras have internal memory, but you'll still want to get plenty of storage with a memory card. There are many different types of memory cards, but the two most common are SD (Secure Digital) and CF (Compact Flash). Make sure you get the correct type of card for your camera. If you have a Sony, these have proprietary memory cards. In most other cases, SD works fine. We recommend 32GB and above, and to have more than one handy.
Tripod
They may not seem like a necessary item, but will always come in handy and should not be ignored. They're especially useful for low light photography (reducing blur) and if you have a group portrait and want to be in the photo yourself.
Computer and editing software
One of the necessary expenses of photography is photography software, and a computer to run it. You can always keep a bunch of photos on your memory card and not share them, but that defeats the purpose of taking them in the first place. You can organize folders of images on your computer, but editing software is needed to resize, crop and put the final touches on them. Being proficient in a program like Photoshop elements is worth your time if you're going to be taking a lot pictures on your travels.
Flash
If you buy a camera kit, which we recommend doing if you're just getting started, chances are it will come with a flash. But if not, you need to have one. Not every shot you take will be perfectly lit. Especially indoors, you may need to light the scene yourself, and the quickest and easiest way to do this is with a flash that clips on your camera.
Last but not least – Carrying Equipment
This one is often overlooked by most people when buying new equipment. You will need to protect your new gear and make it easy to access and organize your accessories and camera. For travelers, having a camera backpack is essential. It will keep your hands free and allow you to take all your camera gear with you at all times. Check out Lowe Alpine for camera specific backpacks, although there are many brands out there.
Now that you have the gear, let's get you to a place where you can use it! Plan your next nursing adventure with Coastal Healthcare –check our huge database of open travel nursing jobs around the country here.