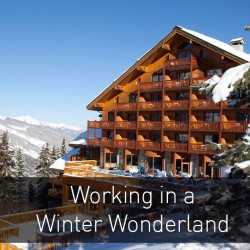 Wintertime means ski season is upon us. For travel nurses, we have the flexibility to visit nearly anywhere in the country and get paid while doing it, so experiencing some of the top ski locations in the US is a perk to be taken advantage of. Here we pick our favorite ski resorts nationwide and show you our open jobs that can help take you to the area. Pack up your gear, it's time to hit the slopes!  If skiing is not your ideal adventure, call us to talk about assignments available near your favorite activities or destinations. Our recruiters are ready to help on your next adventure, call today 866-877-2762.  You can also search many of our jobs online here.
Snowmass, CO
This year, Snowmass resort is celebrating its 50th anniversary, and there are lots of activities surrounding the celebration making it an ideal spot to visit on your next nursing contract. Stein Eriksen, a famous skier and one of the first instructors there, will be honored at the resort – they'll have throwback ski signage, his old ski sweaters on display and lift tickets at the original price). Their mid-mountain restaurant will feature Aquavit, Eriksen's favorite drink. If you're a fan of the classic era of skiing, this will be a great place to visit. For non-traditional winter sports folks, Snowmass also offers 2-hour snowmobile tours and rentals. Right now, we're hiring an RN for ICU in Denver for a 13-week contract. It's just a short drive from Snowmass, making it the ideal ski destination.
Repertory Therapist in Denver, CO
Surgical Tech in Grand Junction, CO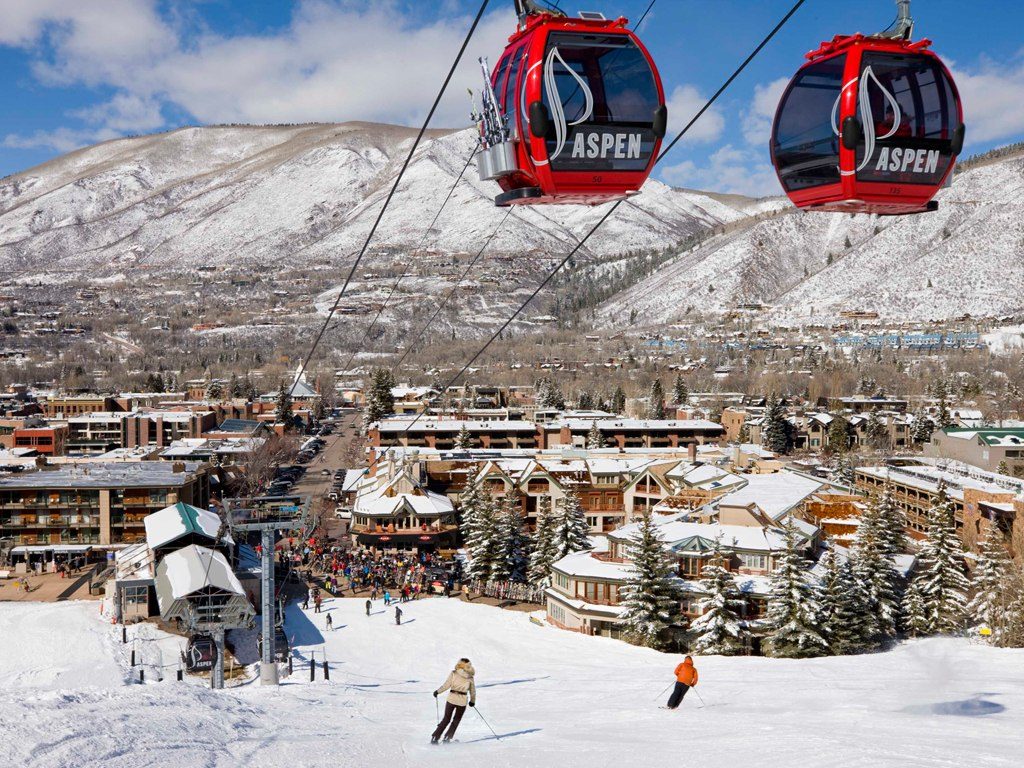 Deer Valley Resort, Park City, UT
If you're going to be traveling to the Salt Lake City area, Deer Valley Resort is a must-visit. At Deer Valley, the customer service is widely held to be the best in the industry. The grooming is also world-class, the ski school is one of the best in the country (the aforementioned Stein Eriksen was its director for 35 years), and the food and lodging are both top-notch with plenty of ski-in/ski-out accommodations. It's routinely near the top of Ski Magazine's rankings of North American resorts.
Looking for something different than skiing? Nearby Park City offers snow tubing – it's great for kids and for those who want to act like one. Lifts take you back to the top of the tubing lanes so you can enjoy the ride down without all the work. Most lanes are lighted, making tubing a great activity after the sun goes down.
If you're ready to try it out, we have an OR RN position open in nearby Jordan, Utah, working 10hr day shifts. Here are some of our other jobs in the area:
Geriatrics RN in Roosevelt, UT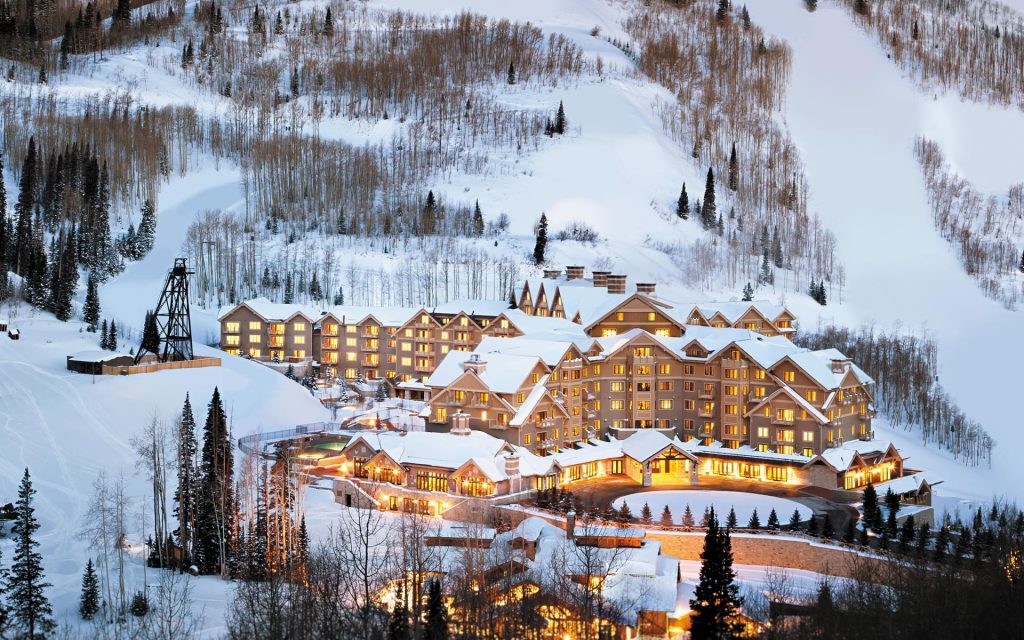 Big Sky Resort, Bozeman, MT
This resort was founded by NBC news anchor Chet Huntley in the 1970s. For a while, it was popular but not exactly challenging to the advanced skier. That all changed in 1995 with the unveiling of the Lone Peak Tram. The ride now climbs to the Big Couloir at the summit of Lone Mountain (11,166 feet), adding to Montana's reputation as a downhill destination. Now advanced and intermediate skiers alike can find their calling at Big Sky. The resort's 150 trails are spread across more than 3,600 acres, ranking it among the nation's 10 largest ski areas. A natural half-pipe and a park have been set aside for freestyle skiers and snowboarders. Lift lines are rare and slopes are easy to navigate, making a great destination for travel nurses working in Montana.
If your après ski needs to be a little more relaxing, we suggest checking out the spa at Huntely Lodge. Located in the lobby, the Solace spa is a great place to warm up and enjoy a massage, facial or sauna/steam.
We have a contract open in nearby Billings, MT, for a radiology nurse working night shifts, so you can get your skiing in during the day! Other Montana jobs include: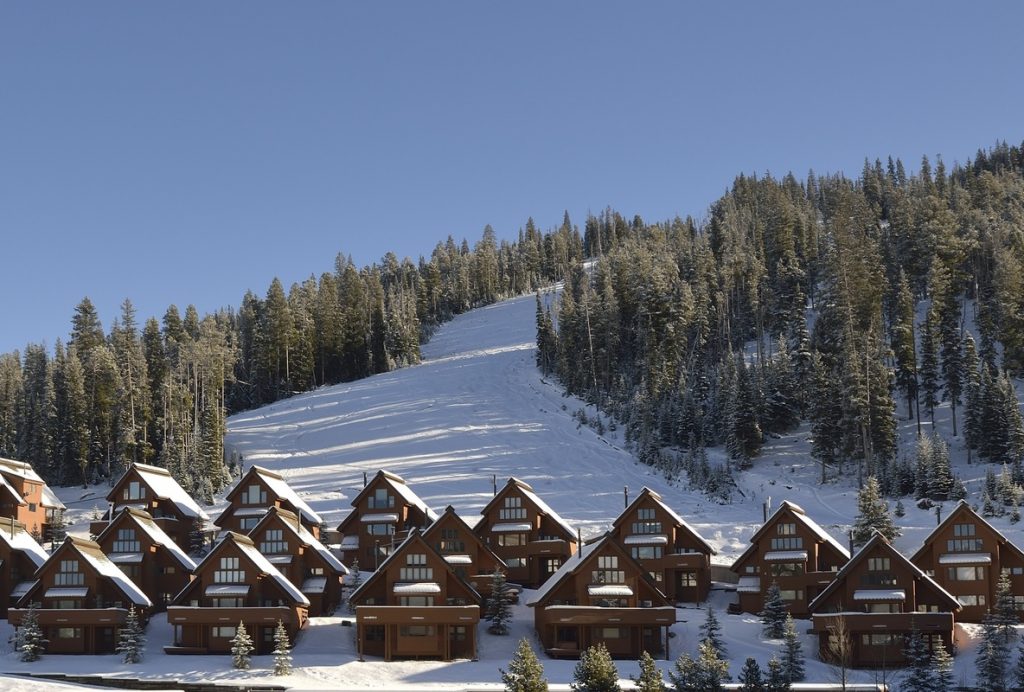 Cannon Mountain Ski Resort, NH
We didn't forget about the East Coast – the granddaddy among East Coast ski resorts is Cannon Mountain Ski Resort in New Hampshire. It has the highest vertical of any ski resort in New Hampshire, plus 87 acres of backcountry land and a tram. It's a great alternative to some of the mega-luxe resorts, with incredibly beautiful views from the top. Cannon offers 10 lifts servicing 265 acres of beautiful skiing from bold summit trails served by an 80-passenger tram. Because it's located in US Forest and State Park, there is an unspoiled quality about the landscape, and we like that. Right now we have an opening in Nashua, NH, for a night shift Telemetry nurse, so you can add Cannon Mountain to your list of places to ski while on your travels.
Here are other jobs in the area as well: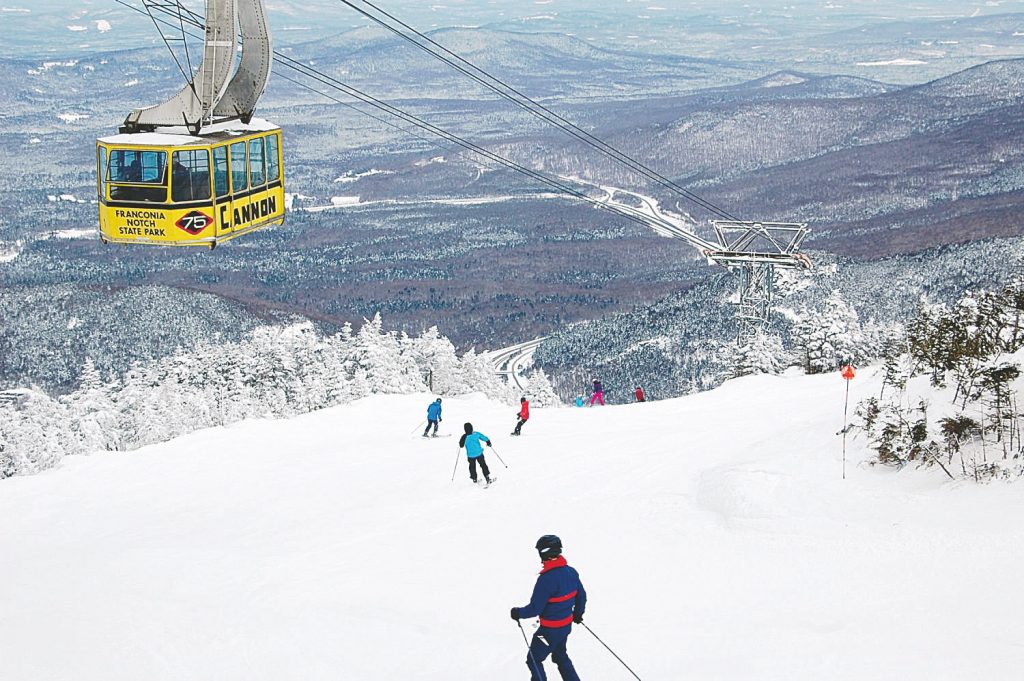 Cataloochee Ski Area, North Carolina
Another unsung gem of skiing in the East is Cataloochee Ski Area, near Asheville, NC. Founded in 1961, it is North Carolina's oldest ski area. The resort is one of the few areas that offer airboarding instruction, an activity which uses inflatable equipment that is a cross between a sled and a luge. Cataloochee is located 35 miles west of Asheville, making it a viable day or weekend trip destination if you are working just about anywhere in North Carolina. There is no ski-in/ski-out lodging, but the town of Maggie Valley has a variety of cabins, hotels, condos and motels. Cataloochee is situated at a base elevation of 4,600 feet, and receives an annual average of 48 inches of snow. Its 16 trails are divided into 50 percent beginner, 31 percent intermediate and 19 percent advanced terrain. We always have many openings in North Carolina, so here are some that can get you there:
Physical Therapist in Banner Elk, NC