If you follow us on Instagram, you may have noticed that we've ramped up our game a little over the last few months. Instagram has not only become a medium for us to connect with other nurses and travelers out there, its been a way to help us recruit those looking for their next adventure as well.
If you're new to Instagram, one recommended strategy for building your following or growing connections is to follow influencers. An Instagram influencer is someone with a large following who can easily reach a large audience simply through a post or story. Every industry has them.
Luckily for us, travel nurse influencers have some of the best feeds out there. Since they're always traveling and like most influencers, and are good at phone photography, we get to see some pretty exotic places and adventures. Its inspiring for our nurses to see what is out there to explore and exciting for us to help get them there.
We aren't influencers ourselves, but we've selected some of our favorite travel nurse Instagram accounts for you to check out.
The Gypsy Nurse Instagram account is a great portal to their blog, which offers a library of helpful articles about travel nursing. The archive includes everything from "The Do's and Don'ts of Travel Nursing Phone Interviews" to " 5 Tax Challenges Travel Nurses Face." The Gypsy Nurse uses their Instagram Stories features to highlight other traveler accounts each month. They also have story archives about travel meal planning, hidden gems to travel to and bucket list items. If you're looking for a plethora of information about travel nursing to be added to your IG feed, check out @thegypsynurse.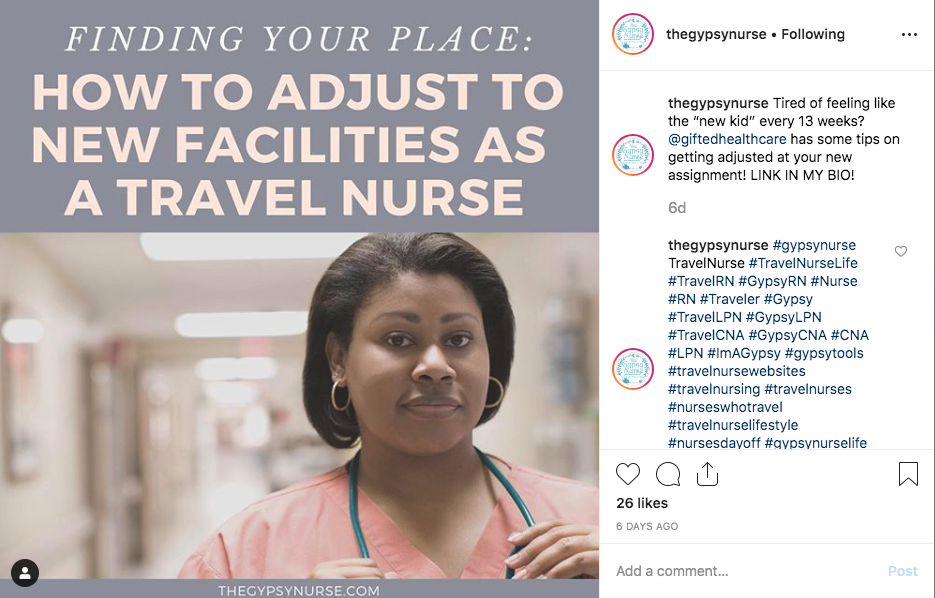 Kenzie Smith has Instagram figured out! This West Coast-based travel nurse goes everywhere from the beach to the mountains and documents it all with exceptionally good photography. A NICU nurse, Kenzie also operates the blog A Work of Heart (https://aworkofheart.blog/2019/02/11/mahalo-kauai/) where she documents her adventures in more detail. If you want some West Coast travel inspiration for your next travel nursing contract, check out her blog and Instagram feed.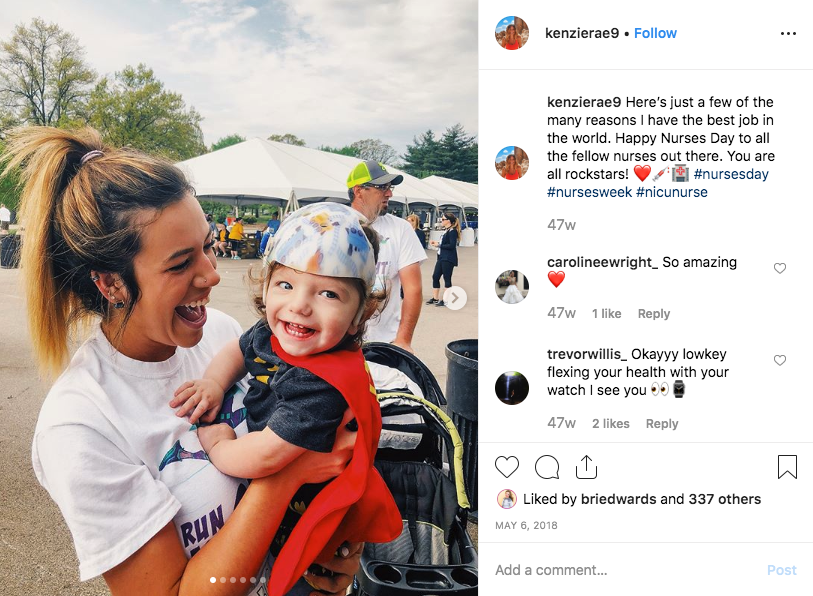 Kearstyn Fox is a travel nurse based out of NC with a highly entertaining and visually appealing Instagram account. She seems to embrace all the adventure that a travel nursing career provides – trips to mountains, jungles, music festivals and beaches. Some of the posts link to her blog, which offers tips on traveling and destination inspiration, as well as wellness information and lifestyle guides. To get a glimpse into the life of a true traveler, check out her Instagram feed.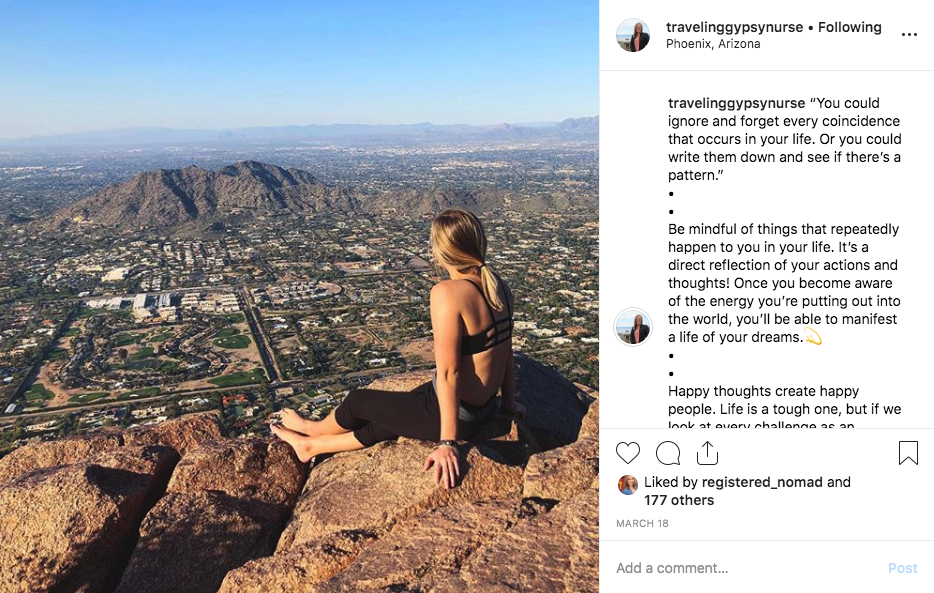 Highway Hypodermics is another account ran by a friend of ours, Kay "Epi" Slane. A seasoned veteran of travel nursing, Kay's site is the longest running informational website for travel healthcare. Kay Slane, also known by her pen name "Epstein LaRue", created Highway Hypodermics, LLC in 2003 as a precursor to the book, Highway Hypodermics: Your Road Map to Travel Nursing.  The website is intended to supplement the information contained in the book and be a trusted resource for veteran travelers and newbies alike to help them discover the road to an adventure of a lifetime. Her Instagram account is still growing, but consider it a valuable add to your feed if you're looking for great info on travel nursing.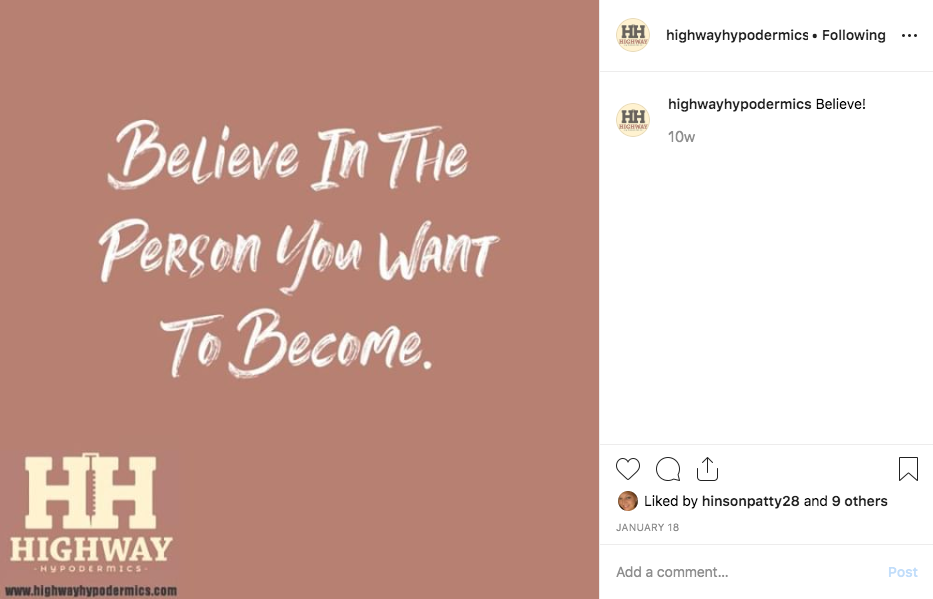 This isn't an Instagram account per se, but you can follow hashtags within IG and whenever someone uses the hashtag in a post, it can show up on your feed. This is a great way to discover and connect with new accounts you may not otherwise have found. We closely monitor #travelnurselife and several others to enjoy travelers' adventures and connect with the travel community.
And don't forget to follow Coastal Healthcare at @CoastalHealthcare! We offer information on jobs around the country as well as some much needed nurse humor and inspiration to get you through each contract.