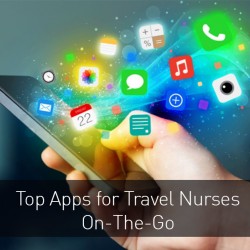 Whether you're driving, flying, taking the train, or even biking, being a travel nurse means being on the go more often than not. Luckily for us, the advent of smartphones and apps is constantly making travel easier and more enjoyable. It seems that any traditional challenge associated with travel has been met with at least one downloadable app to help make the process of getting there smoother. This week we look at some of our favorite travel apps to help you through your next contract quickly and easily.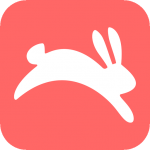 Hopper
If want the cheapest possible price for a plane ticket, Hopper is the app for you. Like other flight aggregators, you can look at the cheapest dates to fly on a calendar, but Hopper also tells you when to buy your tickets via push notifications. They say they can save you up to 40% on your next flight. The user interface is simple, and Hopper says you can book a flight in 60 seconds or less.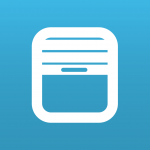 App in the Air
A great app for flyers, App in the Air gives you real-time flight updates, gate changes, airport navigation maps and tips – meaning you will never find yourself desperately rushing through an airport terminal again. You can even still receive updates offline, so you'll incur no roaming charges when using the app abroad.
AirBnB
Whether you're staying in your location for a full contract term or just passing through, AirBnB can help you find your own unique housing if you opt out of company housing during your contract. The app recently added a new feature called Trips, which offers Experiences to choose from during your stay — these are curated events you can partake in with local guides. This great feature can help you avoid feeling lonely in your new setting.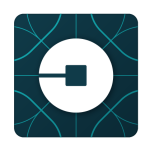 Uber
This one, along with rideshare competitor Lyft, makes our list of essentials. You can quickly request a car directly within the app after perusing an assortment of differing vehicle rates and fare quotes. Afterward, you can connect with your personal driver, track the approaching car's location, and securely pay your fair using a credit card — no cash needed. Rather than trying to find a taxi or a taxi stand, just bring one straight to you.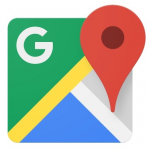 Google Maps
Another essential, especially if you have an iPhone (use this instead of Apple Maps!) Google Maps is one of the best navigation apps around. It's reliable in offering up local public transportation options in many countries, and you can also download specific areas for offline use. You can also use Maps to look at when places like museums or restaurants close, and as of a recent update, you can check to see how busy a place is in real time. Using user data, Maps also shows you real time traffic along your route.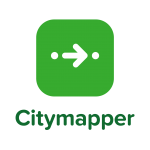 Citymapper
Are you taking a contract in a big city like New York, Chicago or DC? Then Citymapper is a must if you plan to use public transportation there. Citymapper is a map app that you can use to chart a route using any kind of transport the city has. It gives live updates on delays and closures, and it's very easy to use. You can save maps offline in case you're in an area with little to no cell service.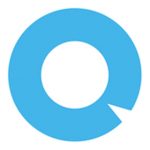 ShiftLife
Since we know you'll be working shifts, check out ShiftLife. It is a calendar application designed for shift workers where you can organize your shifts, record your hours and even calculate your pay. It will sync with many other calendars if you would rather have everything in one location.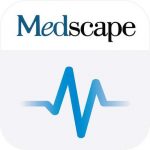 Medscape
This reference tool lets you quickly look up medications and dosages when you're on your shift. You can search for adverse drug combinations and find vital patient-care information. It's got medication calculators, image collections and a robust medical news service so you can stay up to date with the latest on your field.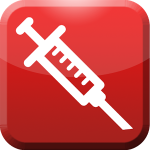 Pocket Lab Values
If you need a quick calculation, this app provides access to over 320 common and uncommon lab values. You can edit certain data that varies from hospital to hospital like tube colors. Reference values can be edited to align with your facility. The app includes links to external resources on the topic at hand.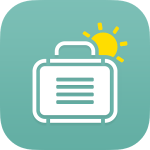 PackPoint
Making a checklist of everything you need to pack can be useful, but what if one's already made for you? PackPoint looks at the weather forecast for the dates and location of your trip and will ask you to select activities you may participate in. It will then suggest a list of items you should pack based on these activities, along with general items you'd need on any trip. You can remove items you don't think are necessary.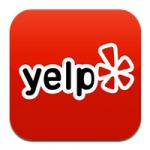 Yelp
Yelp is like the Yellow Pages of restaurant and bars. Its most powerful feature is the sheer number of reviews housed in the app — it's an excellent resource for when you're looking for the most popular or top rated places wherever you are going. Yelp also offers hours of operation, a phone number for listings, and sometimes even a menu, so you can be as prepared as possible before heading out.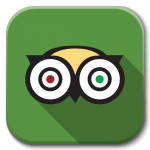 TripAdvisor
TripAdvisor lets you see millions of reviews, opinions, videos, and photos pertaining to just about anything related to your trip — bars, restaurants, hotels, airlines, and more. You can use TripAdvisor's Near Me function to find well-reviewed places close by. You can ask specific travel questions in the app's forums or add your own reviews in a similar fashion to Yelp.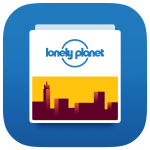 Guides by Lonely Planet
Lonely Planet is known for their in-depth travel guides and now you can get a concentrated version on your phone. In the app, you can download the guide for the city that you are going to be visiting, then select what category you want information on. These include things to see, restaurants, bars, places to sleep, places to shop and places to play. There are over 100 cities covered with Guides.
There are hundreds, maybe thousands of apps out there for travel, but these are what we consider essentials to get you started on your way. If you're looking to hit the road, be sure to check out our current travel nursing openings here: https://coastalhcresources.com/index.php/healthcare-services/healthcare-job-listings