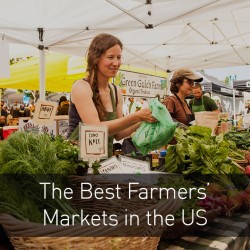 As we approach fall and the harvest season, it's time we looked into some of the top farmers' markets across the country. Whether you like to cook, eat, shop or hang out with your family and friends, there is no place better than a local farmers market to check all those boxes. If you are looking for your next travel nursing adventure, having one of these weekly markets in your town will no doubt enhance your experience while on assignment.
Let's take a look at our list of top farmers' markets across the country.
Soda City Market
Columbia, SC
Whether you're shopping for a one-of-kind gift, looking to pick up groceries, or spending the morning with family and friends, you can find a great mix of local and regional food and craft vendors at the Soda City market in downtown Columbia. Every Saturday from 9am-1pm, dozens of vendors line Main Street to showcase and sell everything from baked goods to art to seafood and produce. Vendors include artisans, local retailers, artists and farmers. For a smaller town's market, this one really shines.
Your Dekalb Farmers Market
Decatur, GA
This market just outside of Atlanta grew from a single produce stand to a huge shopping mecca with a focus on quality of food. This market is more of a store than a collection of various vendors, but within its walls it houses produce, meats, pastries and more. There is even and onsite restaurant if you want to have a meal prepared for you.
Portland Farmer's Market
Portland, OR
This market is held every Saturday on Portland State University's campus. The Portland Farmers' Market features more than 150 of the region's farmers and producers each week, all offering fresh, homemade goods. Show up early on Saturday for a New Mexico breakfast burrito from Enchanted Sun, or grab an organic crepe as you browse the market. In peak season, the market is flush with various fruits and vegetables to help make your next meal amazing.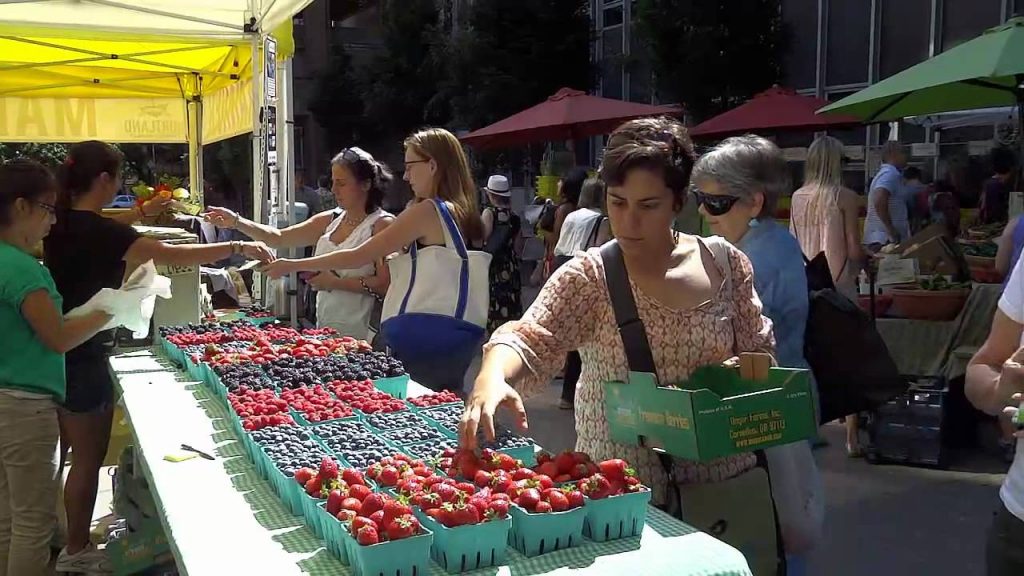 Union Square Greenmarket
New York City
In the midst of New York's hustle and noise is Union Square Greenmarket, a one-of-a-kind outdoor gem with a diverse selection of goods. The market boasts 140 regional farmers, fishermen, and bakers. You can purchase freshly picked fruits and vegetables, farmstead cheeses, and artisan breads, or choose from a selection of cut flowers, wine, and jam. And since its New York, there are often live cooking demonstrations by famous local chefs.
Pike Place Market
Seattle, WA
This is one of the nation's most popular produce venues and a definite must-see if you are visiting Seattle. Located at the end of a cobblestone street, the market features fresh foods from more than 80 Washington farmers. Local chefs give cooking demonstrations, and visitors can chat with farmers about seasonal products.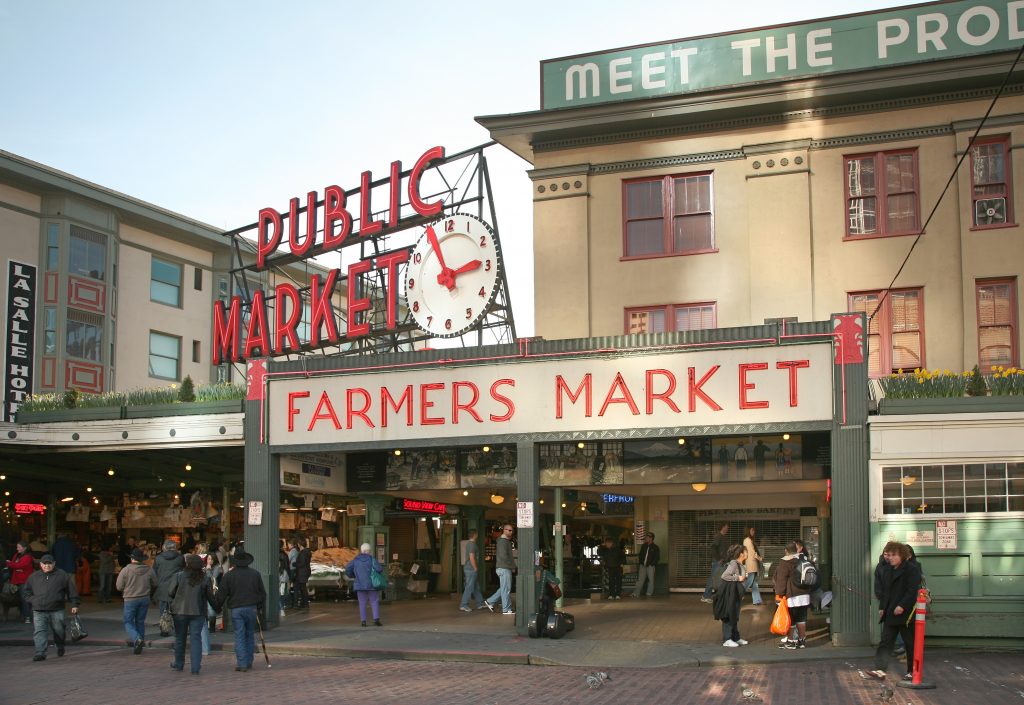 Santa Fe Farmers Market
Santa Fe, NM
One of the country's largest farmers' markets, the Santa Fe Farmers' Market is the Southwest's premiere foodie stops. The year-round market includes more than 150 active vendors, and features hundreds of locally grown products – many with a distinctive Southwestern flavor. Check out sweet corn, chile Amarillo, buffalo sausages and mesquite cactus honey. The market also offers a nursery with vibrant potted flowers and herbs.
Charleston Farmers Market
Charleston, SC
Located in the heart of downtown, the Charleston Farmers' Market attracts many locals and as well as tourists. The market is open every Saturday from April to December, and offers meat and produce with a lowcountry flair. Juicy blueberries, grass-fed beef, and flavored local pecans are just a few of the foods you can find at the market, which offers a wide variety of fruits, vegetables, herbs, and cheese. Being on the coast, we suggest taking home a bag of freshly caught shrimp or fish fillets.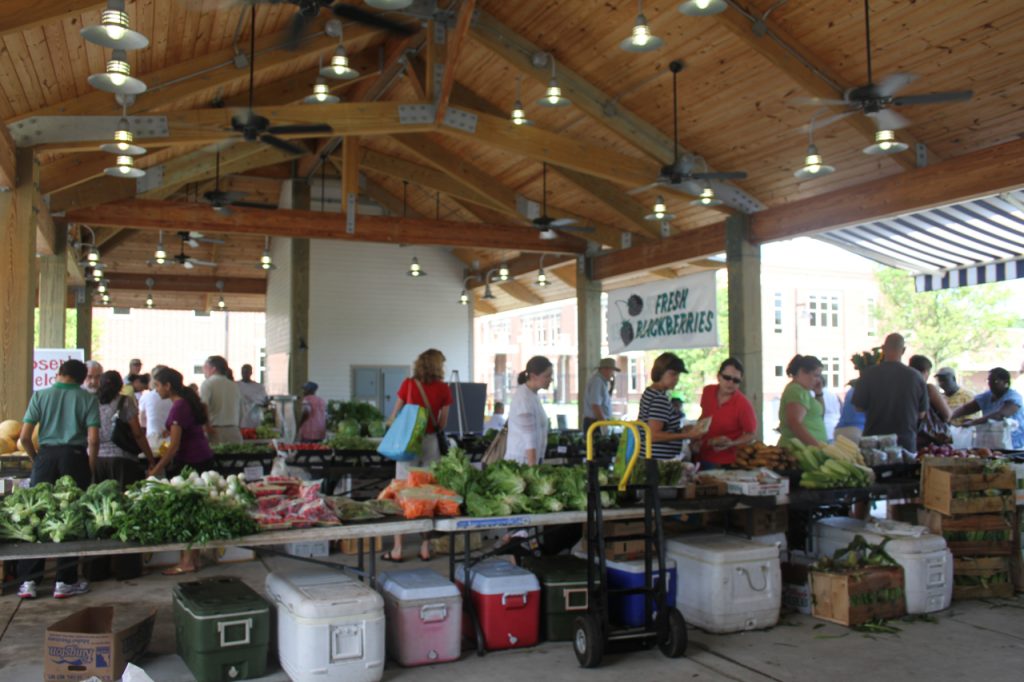 Green City Market
Chicago, IL
Chicago is known as one of America's great food cities, and Green City Market is where the foodies go to shop. Every year between May and October, the market's 55 stalls fill with vendors offering sustainable produce and locally made food. You can take home fresh baguettes or stock up on vegetables and herbs from local farms. The market also has some unusual finds, like organic whiskey from a local distillery and elk meat from a family-owned Wisconsin ranch.
Ready to find your next nursing contract and get closer to some of these great markets? Email us at leads@coastalhcresources.com to learn more about open positions in your city of preference. You can also search our database of open positons here.