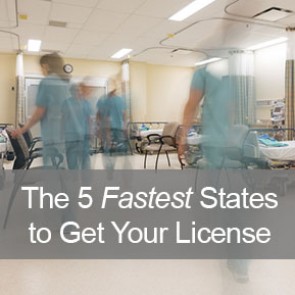 Have you ever considered travel nursing in other states? With the Nurse Licensure Compact Act initiation in 2000, it has improved the ease of working as a travel nurse. The NLCA now includes 25 states and counting, making it easier to travel from one compact state to another. But what about if you don't qualify for a compact license or want to work in a non-compact state?
As with any profession, some state regulations work faster than others to get things accomplished. As a travel nurse, it's helpful to know which states are the fastest to get your nursing license.
In the travel nursing world, you may hear a term called "walk through states." This is simply referring to states that issue licensure by endorsement and issue temporary licensing to permit you to start working as a nurse in their state. The temporary nursing licenses are typically good for 30 days to six months.
Here are the Five Fastest States: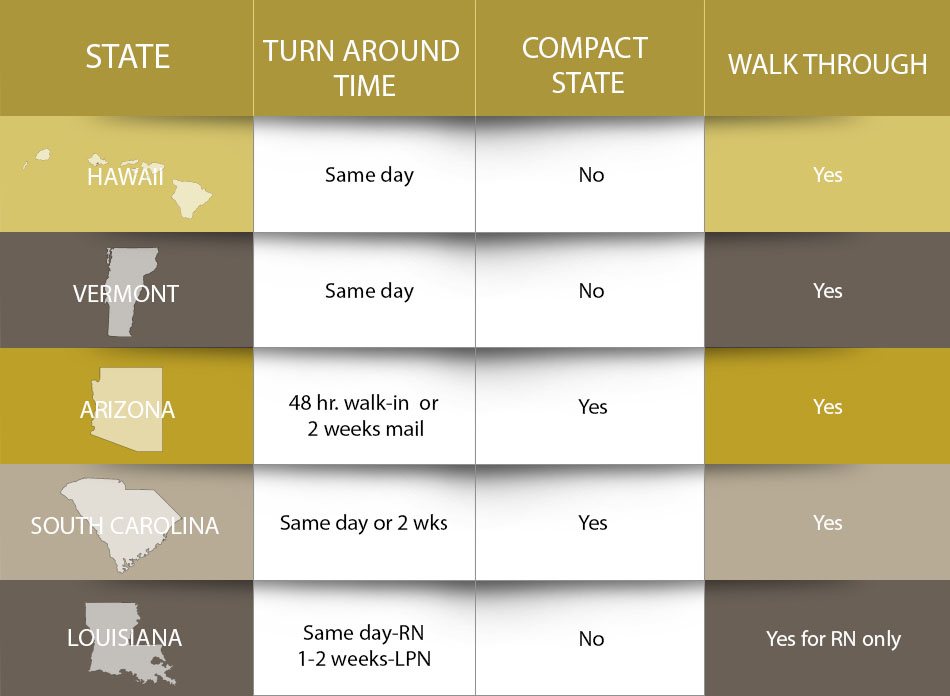 Several other states may only take up to one week to issue a temporary license while other states can take as many as 6-8 weeks to obtain. It's best to plan ahead and contact the State Board of Nursing for the state in which you plan to travel to for the most updated timeline.
Here is a link to contact in each state:  Complete list of State Boards of Nursing
Ready to hit the road after you get your license? We have nursing jobs available in all 50 states, so you can get working as quickly as possible.
Best of luck to you for safe and happy travels as you begin your travel nursing adventure!
– Mindy Milligan, Coastal Healthcare Resources