Fall is a perfect time to get out and enjoy some sights while you have free time on the road. The weather is cooler, the leaves are changing, and the holidays are just around the corner. Halloween gets us all in the mood for the holiday season, and what better way to get in the Halloween mood than to check out some of America's creepiest and spookiest haunted sites.
From haunted houses, to ghostly passageways, here's a list of some of the most-oft recommended spooky must-sees throughout the United States.
Clinton Road (West Milford, New Jersey)
Clinton Road is just 10 miles long, but this desolate stretch of road offers the classic urban legend — alleged paranormal activity, satanic rituals and phantom trucks. Take extra caution with the Ghost Boy Bridge. The spirit of a little boy who lives under the bridge is rumored to do his best to draw you into the water and never let you out. If you toss a coin over the bridge into the water, the dead young boy returns them. People have reported creepy things like coins being thrown back at them, hearing a child's laughter, seeing strange lights (and even UFOs), floating animals, and feeling physically ill while driving along the road. No haunted thoroughfare is complete without a dead man's curve, located about 3 miles into the hair-raising drive. The worst part? There are no exits on this lonesome highway. And in more recent times, this stretch of roadway was used as a dumping ground for a mob hit man known as the Iceman.
The Hall County Library (Gainesville, Georgia)
In Hall County, the library is supposedly  haunted. The Hall County Library System headquarters in downtown Gainesville, GA has had multiple sightings and experiences with "The Lady of the Library," sometimes known as "Elizabeth." According to North Georgia ghost expert Jim Miles, "Over a century ago the land was occupied by the home and cemetery of the Brown family. In 1926 the graves were removed to Alta Vista Cemetery and the house transported to Broad Street in Gainesville. The property became the location of the Wheeler Hotel, where a woman was murdered. After the site hosted a drive-in bank, Hall County constructed the Gainesville branch and headquarters of the Hall County Library System there."
Those who have seen the woman, who dresses in black, set her in the Victorian era, according to Miles. Experiences include lights turned on and off, books found displaced from shelves and water turned on in the bathroom.
Are you brave enough to venture to Gainesville? We just got a bunch of new contracts that start on October 17:
NICU – Days – 13 weeks
NICU – Nights – 8 Weeks
LDRP Days and Nights – 13 weeks
Med/Surg Days and Nights Available
ED 3p – 3a
ED 11a – 11p
Cardiac Obs – Days and Nights Available
Cardiac Step Down Obs – Day
Critical Care Days
PACU Days
OR
The Grave of the Female Stranger (Alexandria, Virginia)
The legend of the Female Stranger is one of Alexandria's — if not the nation's — most creepy, as well as one of its least understood. In 1816, a 23-year-old woman died and was buried here by her husband under total anonymity. The young couple had only landed in Alexandria a few months earlier, coming ashore from the ship the "Four Sons," which diverted its trip because the young wife turned gravely ill. From the moment they stepped foot on land, the young woman wore a thick veil. When she died, her husband buried her himself so that nobody might see her face. To this day, no one is sure who she was — though many have said they've seen her wandering the area.
Want to visit the grave? Here are two jobs that will get you close to Alexandria:
ICU – Days – Germantown, MD – Total Gross $1420, plus day one health insurance. Start ASAP
L&D Nights – Arlington, VA – Gross weekly $1700, plus day one health insurance. Start 10/1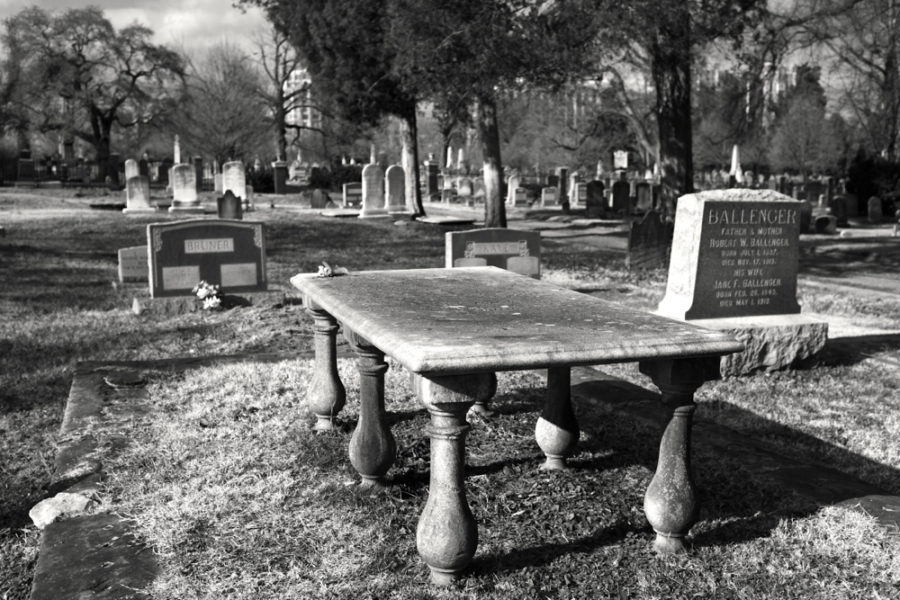 The Harmony Inn (Harmony, Pennsylvania)
Visitors and people who work at the Inn say it is definitely haunted and is a must-see for any ghost-hunter. Some walkers-by have reported seeing a person waving to them from one of the upstairs windows. The upstairs of the Inn has been locked off to visitors for several years.
Lemp Mansion (St. Louis, Missouri)
The Lemp Mansion was home to the Lemp family, the founding family of the William J. Lemp Brewing Co. that dominated the St. Louis beer market before Prohibition. The brewery earned the family a substantial fortune. But tragedy struck the family when brewing-company founder William lost his favorite son, Frederick, who died mysteriously in 1901. William shot himself three years later. After the brewery started to fail in 1920, William's daughter Elsa committed suicide. Two years later, the brewery was sold at auction. Many years later, William Jr., William's eldest son, and another son Charles also committed suicide by gunshot. The immense amount of tragedy that took place in the mansion has contributed to its haunted reputation; the house now operates as a hotel, restaurant, and event venue.
Want to visit the mansion? This job can help get you close!
OR Days – Cape Girardeau, MO  Gross Weekly $1760, plus day one health insurance. Start 10/14
The Lizzie Borden House (Fall River, Massachusetts)
In 1892, Lizzie Borden's father and stepmother were murdered with an axe. Though the case remains technically unsolved, though Lizzie is widely considered to be responsible. She was said to have behaved erratically during questioning, offering contradictory versions of events, and remaining curiously poised and calm. It's also said that she burned a dress in her oven a few days after the murders — though she claimed it was only because she'd gotten paint on it. Lizzie was tried and acquitted; nobody else was ever charged for the murders. Lizzie moved to another house after the trial; but she remained in town for the rest of her life, despite being ostracized by the Fall River community. The house now operates as a bed-and-breakfast.
If you dare, we can help you get close enough to visit this famous house. Check out these jobs in nearby New Hampshire:
OR Days – Nashua, NH  Gross Weekly $2225, plus day one health insurance, Start 10/1
Med/Surg Nights – North Conway, NH Gross Weekly  $1620 plus day one health insurance, Start ASAP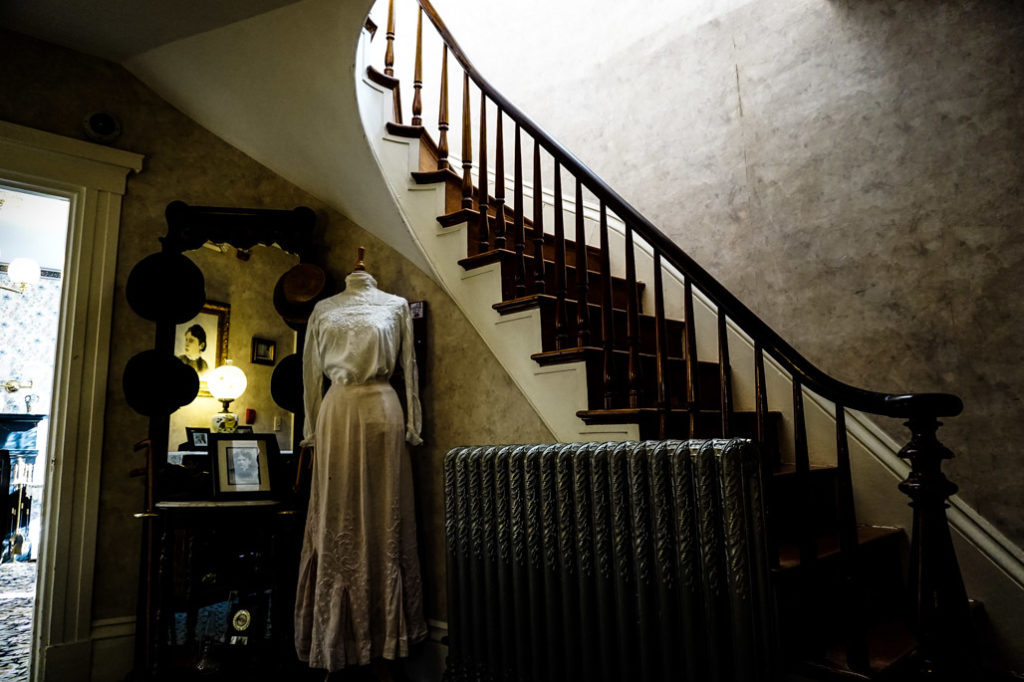 St. Augustine Light (St. Augustine, Florida)
The St. Augustine Light lighthouse, established in 1824, was the first lighthouse built in Florida. The original building crashed into the sea in 1880 due to coastline erosion. The collapse had been anticipated, and construction on the new building (the one that stands today) began in 1870. It was completed in 1874. But tragedy struck when the current lighthouse superintendent's daughters drowned in an accident that took place during the building of the second lighthouse. Many visitors have reported witnessing paranormal activity, including seeing shadows and hearing voices, as well as seeing two young girls standing on the lighthouse catwalk. The lighthouse offers "Dark of the Moon" tours that include a guided paranormal investigation of the premises.
The Saint Louis Cemetery (New Orleans, Louisiana)
The Saint Louis Cemetery is the name given to a group of three Roman Catholic cemeteries in New Orleans. The cemeteries are unique for their above-ground vaults, most of which were constructed and laid there in the 18th and 19th centuries. Many notable people are buried here, but none inspire more spooky stories than Marie Laveau, the Voodoo Queen of New Orleans. It's said that if you knock three times on her tomb, mark the tomb with XXX in chalk and knock three times again, she'll grant your wish — if you leave her an offering.
New Orleans has plenty of haunted places to see – we can get you a job that will allow you to visit:
ER – Nights Thibodaux, LA – Gross Weekly $1505, plus day one health insurance. Start ASAP
The Stanley Hotel (Estes Park, Colorado)
Made famous by Stephen King's "The Shining," the Stanley Hotel was built in 1909. It has 140 rooms. Many believe the hotel is haunted — especially the infamous ballroom. (When the crew from "Ghost Hunters" investigated the hotel, they were able to explain many of the seemingly paranormal incidents they encountered but found strange experiences in the ballroom to be unexplainable.) In 2018, a pet cemetery next door was dug up, only adding the hotel's creepiness — disturbing grave sites is one of the top ways to provoke ghosts.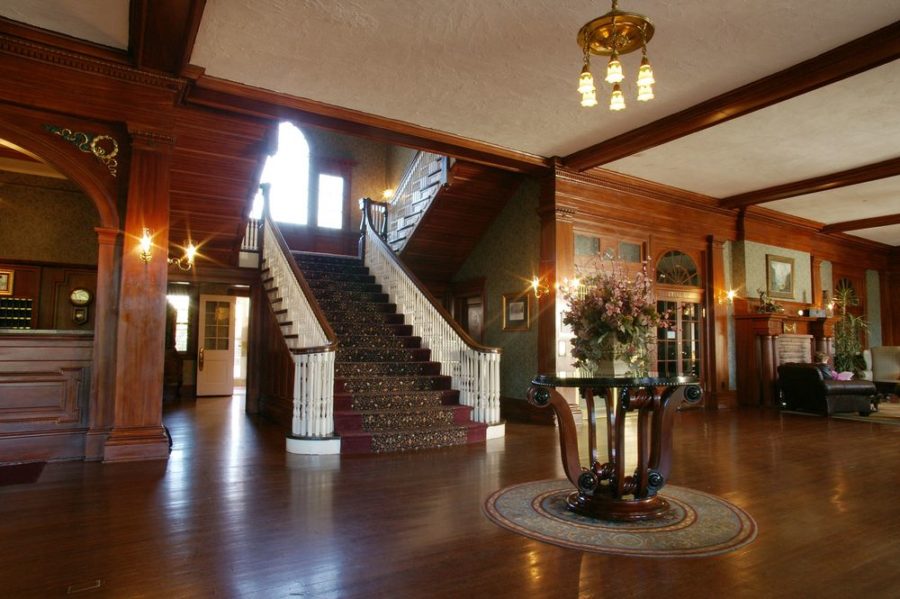 Trans-Allegheny Lunatic Asylum (Weston, West Virginia)
The Trans-Allegheny Lunatic Asylum, later called Weston State Hospital, is an inactive hospital and sanctuary for the mentally ill, though it was in full operation between 1864 and 1994. The hospital soon suffered from overcrowding and poor sanitation. Patients that could not be controlled were often locked in cages. Civil War soldiers and former patients are said to be walking through the two-and-a-half miles of hallways. The largest hand-cut stone building in North America, this mammoth granite structure was constructed in 1858. The asylum originally housed 250 residents at a time, but at its peak in the 1950s, more than 2,000 patients called this place home. Trans-Alleghany stopped treating patients in 1994. Due to the real suffering experienced by people who lived and were treated at the facility — and due to reports of strange sights, voices and events — many believe the building to be haunted. The facility now hosts overnight ghost tours, which run for $100.
Waverly Hills Sanatorium (Louisville, Kentucky)
The Waverly Hills Sanatorium opened in 1910 and was intended to house 40 to 50 tuberculosis patients. But a tuberculosis outbreak hit Louisville soon afterward, spurring construction of an expanded hospital — one that could hold more than 400 patients. Once the antibiotic used to prevent tuberculosis was invented, there was little need for the hospital, and it closed in 1962. While urban legend holds that more than 63,000 people died at the sanatorium, average death rates for the hospital suggest the total number would be closer to 8,212. Still, the sanatorium has gained a reputation for being one of the most haunted places in the United States. The building offers tours and opportunities for paranormal investigation.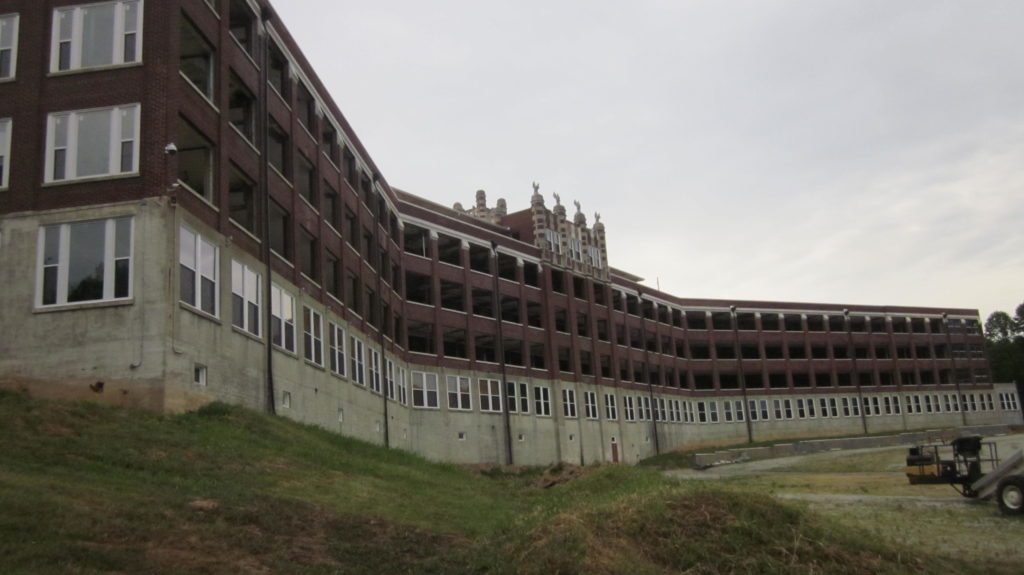 The Winchester Mystery House (San Jose, California)
The Winchester Mystery House began as a project for the grieving widow Sarah Winchester, who tragically lost her infant daughter to marasmus, and then her husband to tuberculosis 15 years later. After their deaths, Sarah visited a medium, who told her that her family had been cursed by the roving spirits of people who'd been killed by Winchester rifles (designed by Sarah's late husband, and the source of her enormous fortune). It's said that Sarah was instructed to move west and build a great house to keep the spirits — and that her own life would be safe so long as she never stopped building. Sarah purchased the then-unfinished farm house in 1884 and got to work. By the turn of the century, the house was seven stories high, and featured several odd features: extremely long hallways, staircases leading into solid ceilings, and doors that open right into walls. Strange sights and sounds were reported in the house during Sarah's lifetime, and have only continued since her death in 1922.
Ready to go to California and check the house out? We have a job for you:
OR Circulator  King City, CA– Days – Self Scheduling- Every third weekend call   Gross Pay $2456 plus day one health insurance Start 10/8
Are you brave enough to venture to any of these spooky places this Fall? If so, check out all our travel nursing opportunities here and pick your next destination!