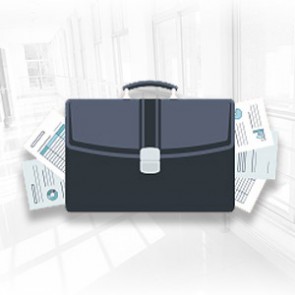 What is one good way to impress your recruiter and move to the front of the line for your next travel position? Keep a travel nurse portfolio!
In the world of artists, advertisers and architects, the portfolio is a given when it comes to interviewing for jobs. It's the first thing anyone will ask for. But in travel nursing, having one on hand is often overlooked – which is why presenting a well-prepared one can put you ahead.
The blog thegypsynurse.com has an always-relevant evergreen article about travel nurse portfolios that continues to be one of their most popular. She suggests scanning all of your paperwork into .pdf files and saving it online. Apps like Dropbox, Google Drive and Microsoft OneDrive make this easy (and free!) to do. Then making changes and adding new paperwork is a breeze and your info is always stored in the cloud.
Check out her entire checklist for your travel nurse portfolio here.