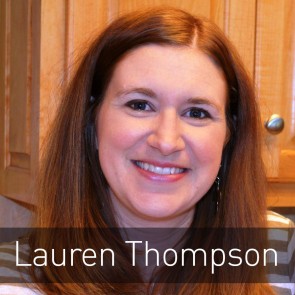 When you work for Coastal Healthcare, you are partnering with a dedicated team of recruiters and support staff that care about you and helping you advance your career. We also know what an adventure travel nursing can be, so we work to provide you with the exciting lifestyle you demand along with the best jobs and benefits to support that.
Each week, we are going to be featuring one of our fantastic recruiters so you can get to know our team a little better. We feel it is important for you to have an established relationship with your recruiter – this is first step!
Name: Lauren Thompson
Where are you from? Manning, SC
What was your favorite food? Shrimp and Grits
What is your favorite season and why? Spring because the weather is warm (without being unbearably hot) and so many pretty flowers are in bloom.
If you could live anywhere, where would it be? Florida Keys
What is your favorite vacation spot? Marathon, FL
What is your favorite book to read? Do children's books count?  (I joke…I have a two year old). The Time Traveler's Wife
What did you want to be when you were small? A marine biologist (clearly….I took a different direction)
What is your favorite game or sport to watch and play? I love to watch college football (Go Gamecocks!)
What would you sing at Karaoke night? Don't Stop Belevin' by Journey (but only if I were being paid to sing…believe me…no one wants to hear me sing)
Have you ever had a nickname? What is it? Yes, my childhood nickname is Lucy (my family still calls me Lucy!)
 Lauren's Top Nursing Jobs!
Med/Surg RNs needed for Gainesville, GA – 13 weeks – Great Pay
PICU RN needed in Norfolk, CA – 13 weeks – Excellent Pay
ICU RN needed in Lawton, OK – 13 weeks – Competitive Pay