The holidays are a time that is usually spent with friends, family and other loved ones. Often times it provides the occasion to see those you haven't seen in a long time or don't get to be around throughout the year.
However, for the travel nursing community, the holidays could very well be a time that is spent away from these special people due to being on a nursing assignment. Travel nursing provides some great adventures, but patient care doesn't stop for the holidays. Here we take a look at some fun ways to stay connected with those at home, while also enjoying the holidays for yourself while you are away.
Take a part of home with you
Everyone has that special something that only comes out during the holidays that reminds them of home. It could be a fun decoration, music album or a dish that is only made in November or December. No matter what it is, we suggest bringing it along with you on the road! It will instantly remind you of home and make you feel more comfortable.
Also, don't be afraid to try a new dish or buy a new item while traveling during the holidays. With each contract, you are creating memories and a new item, dish or playlist will let the future you look back on the fun that you had in 2018.
Start an ornament collection
Along those lines, we suggest starting a collection of something that you can pick up in each location you travel to. Since it is the holiday season, try to find a unique ornament that corresponds with the city or state in which you are working. Holiday stores pop up around this time of year, so finding one should be no trouble. Be sure to check out local Christmas markets and meet local vendors and craftspeople who make the ornaments – it will only add to the unique story.
Check out our article from last year which mentions unique holiday markets around the world – there is sure to be something in your town!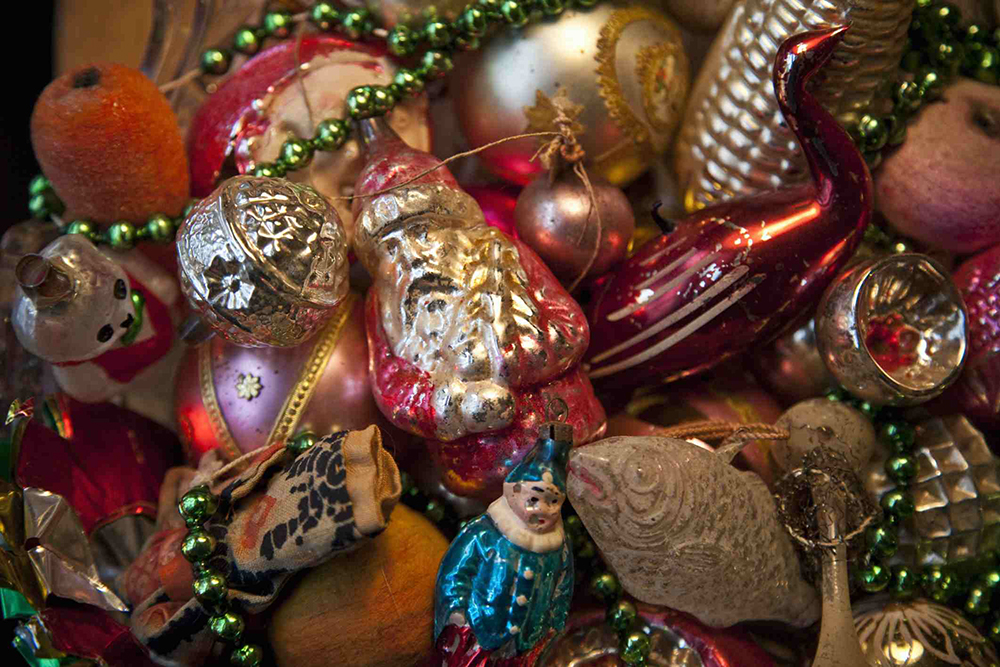 Host a holiday party
It's up to you to take the lead here! Chances are, you aren't the only one traveling for work or on your own this holiday season. Plan a holiday party for co-workers and/or friends so everyone can join in the fun. Be sure to allow them to invite their friends as well so you can expand your network and meet more interesting people. If you don't feel comfortable having it where you're living or its not allowed, have it at a restaurant or bar. Calling ahead will ensure there is space for your meet up.
Invite coworkers to participate in your food traditions
Every family has holiday food traditions they pass down through the years. If you can't be with your immediate family, invite some of your co-workers to participate in your traditions. As we said before, chances are they are looking for some way to connect with others since they may be traveling as well.  If you have a special dish, bring it into work to share. Or, grab some co-workers and check out some regional holiday food traditions depending on where you are. Here is a short list of some unique ones:
New England has Lumberjack Pie ( a mashed potato crust, filled with meats, onion and cinnamon.)
Pennsylvania Dutch serve Sand Tarts (thing, crisp sugar cookies)
North Carolina features Moravian Love-Feast Buns (faintly sweet bread of flour and mashed potatoes.)
Baltimore serves Sauerkraut with their Turkey (which includes apples, onions and carrots.)
Virginia gives us oyster and ham pie.
Southern states have Hominy Grits Soufflé and Whiskey Cake (with one cup of 100-proof whiskey.)
Louisiana's treat is Creole Gumbo. It can include ham, veal, chicken, shrimp, oysters and crabmeat.
New Mexico has the Empanaditas–little beef pies with applesauce pine nuts and raisins.
Hawaii blesses us with Turkey Teriyaki marinated and cooked over an outdoor pit.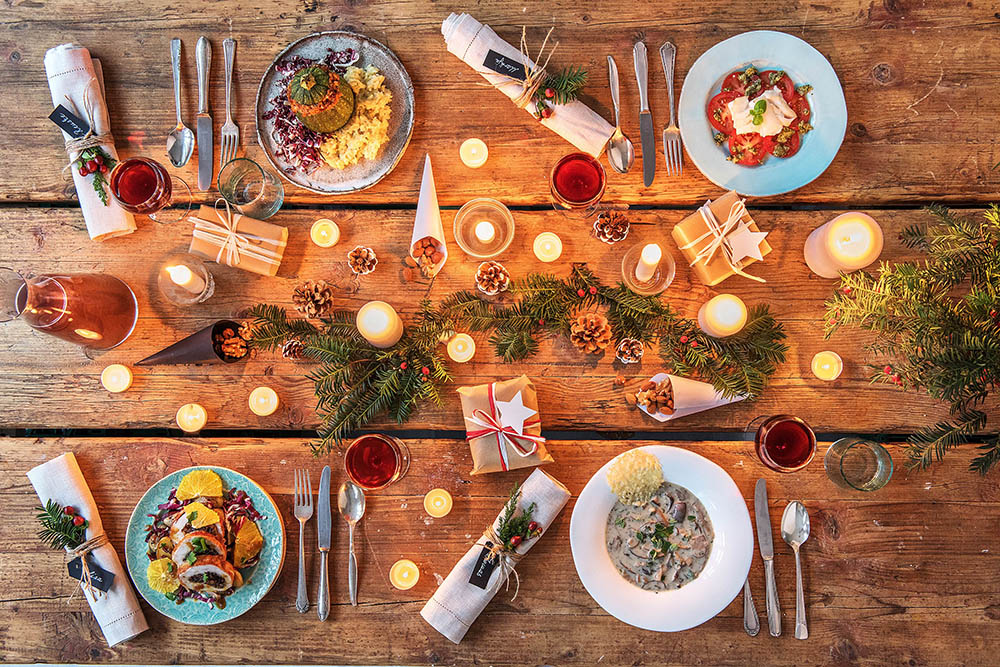 Remember your patients are also away from their homes, families and traditions as well.
If permitted on your unit, gather staff and visitors for spontaneous Christmas Caroling. Go room to room spreading Christmas cheer. Don't worry if you are not musically gifted, a cell phone and Bluetooth speaker will be the perfect accompaniment.
If you're looking to travel and work over the holidays, Coastal Healthcare has many jobs that start in the next few weeks – ensuring you'll spend this time of year creating memories on the road. Check them all out here.