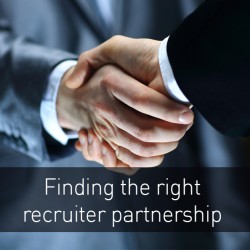 When you partner with Coastal Healthcare Resources, the most important relationship is that between you and your recruiter. This is the person you will be working with day in and day out, and when it comes to you, our recruiters are the face of the company. Like any relationship, this is why it is key to have the right connection established.
At Coastal Healthcare Resources, our recruiters are ready to answer questions – not just about what jobs we have or what pay we offer, but any personality or interview questions you would like to ask them. In fact, we encourage you to call in and talk to numerous recruiters within our organization to see who might be the best fit for you and your career goals. Whoever may answer your phone call or email may or may not be the best fit for you, so don't be afraid to talk to our whole team!
What kind of recruiter best suits you?
Do you like lots of communication? A set it and forget it-type approach? Someone you only have to talk to once or someone who you could invite to your kids' birthday parties? Everybody works well with someone different. Here are some recruiter types that exist out there – see if any fit your personality type.  Perhaps a combination of other attributes is what you are looking for?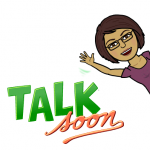 The Aggressive Recruiter
Ah, the typical type A! This person is a go-getter and wakes up every morning ready to seize the day. This person will call you until they get an answer, or email if that's the case. If you are a similar personality type and like constant and open communication, this recruiter is right for you. You will know if it's a good fit if you have exchanged multiple communications within the first day of interviewing them.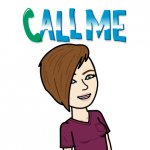 The Laid Back Recruiter
If you like to get down to business and then not be bothered, then the laid back recruiter may be more up your alley. A relationship with this person comes with a mutual understanding that you trust each other to get the job done without over communicating. The laid back recruiter might follow up with you next week, but hey, that's OK. You don't really want to work on your next contract til then anyway!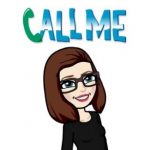 The List Maker
In their past life, the list maker was probably a successful project manager somewhere. This recruiter follows the process by the book and has the documentation to prove it. They're great at sending your forms in perfectly labeled email attachments and quick to tell you what tasks you haven't completed in order to start your new contract. If you are a pragmatic and thorough worker, this list maker is perfect for you.
The Texting Guru
Texting – it's not just for millennials! If you prefer to communicate with your thumbs rather than your phone, ask if your recruiter is open to texting. The short, fast communication style means that you will get things done quickly without having to pin down times for appointments and long phone conversations. It's also a great way to find out about new jobs as soon as they open up.
Asking the right questions once you found your recruiter
It's important to ask the recruiter the right questions about the contract – this goes beyond basic things like "what is the pay" and "do you provide insurance/living stipend". Inquire about the size of the hospital, its culture, the competencies needed for the contract and whether you're the first candidate to be considered. Also, request a copy of the contract's specifications. This will show the recruiter you are somebody who understands the bigger picture and is digging in deep to understand what the job is all about.  In some cases, the recruiters and account managers may need to time to ask or not be able to obtain all the information, but these are also great questions you should ask during your facility interview calls. However, we always encourage you to address "deal breaker" questions prior to any submittal. Like with most things in life, communication is key.
Finding the right fit for your contract
For contracts that aren't a good match, let your recruiter know why. This will allow them to clear up any false impressions you might have or gain a better understanding of what you prefer. It also may prompt the recruiter to add you to his or her tickler file for consideration down the road. Some recruiters say about three-quarters of the candidates they place are people they'd previously tried to place. Meanwhile, if possible, recommend someone else for the jobs you turn down. Remember referral bonuses are a great way to earn extra cash and help a friend looking for an assignment.
As you can see, there are many different personality types that recruiters can fall under. Our talented recruiting team may encompass one or many of these traits, and it's up to you to find out! We encourage you to call us and talk to each of our recruiters to see who you are best compatible with. Once you find your recruiter match, focus on the best communication practices to make this relationship successful. The best experience comes from knowing what to ask and how to help us find the contract that is a fit for your needs.