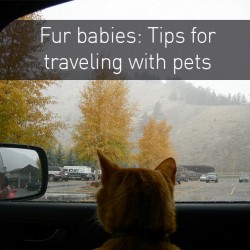 Nurses, like anyone else, value companionship and loyalty – that's why so many of us are pet lovers! For travel nurses in particular, leaving a pet behind to take a contract out of state is out of the question, even for just a short time. Fur babies have to come with us on these adventures and that's why this week we are sharing our top tips for bringing your pets with you on the road to your next contract assignment.
Before You Leave
No matter the type of pet you have, prior to leaving on your assignment you need to have them checked out by the vet. Make sure all vaccinations are up to date and have their shot records on you just in case. You never want to have to see a vet on the road, but in case you do, having this info handy will speed things up should you have to. Also, if you are traveling with your pet on an airline, nearly all carriers require this info.
To keep your pet healthy on the trip, make sure you bring plenty of its regular food and some local or bottled water. You could be delayed or stuck somewhere that doesn't have specialized pet food available. Even subtle changes in the animal's diet could cause them to be sick.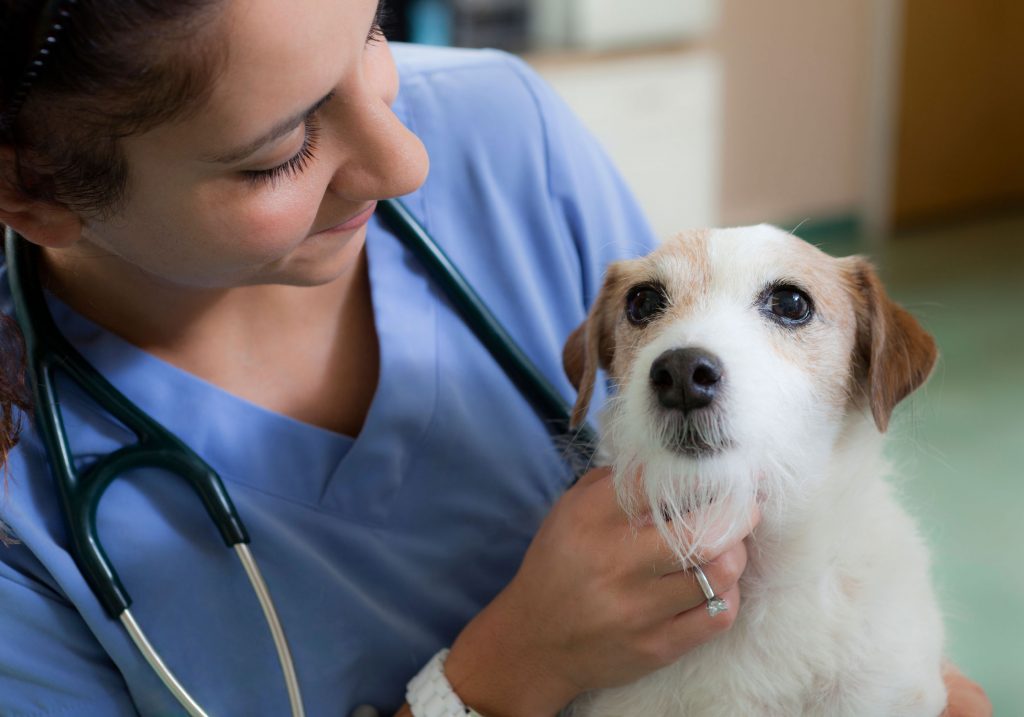 Transportation & Crates
In most cases, a crate is the safest way to transport an animal, particularly if they aren't used to riding in a car often. It's also required for airline travel. The crate also comes in handy as it keeps your pet out of trouble If you're staying in a hotel or a rented home. When shopping for a crate, keep these tips in mind:
Size: Make sure its large enough for your pet to stand up, turn around and lie down in
Structure: The crate needs to be strong and flexible with handles/grips and free of any interior protrusions like screws that could injure your pet.
Bottom: Make sure the base is solid and leak-proof. It also helps to have some kind of absorbent material laid down just in case.
Ventilation: The sides should have vents on opposing sides that allows air to freely move in and out of the crate.
Comfort: Put your animal's favorite blanket or toy in the crate with them, or something that smells like home. It will make them feel more secure along the way. 
Traveling in the Car
Now that you're ready to go, let's take a look at some needs of you're traveling by vehicle. Before you leave you can have your dog sit in the car with you in the driveway or neighborhood to get them used to riding, especially if they don't ride often. Dogs can especially get carsick, so let them ride with an empty stomach – although it is crucial for them to have enough water. Stopping for breaks often, just as you would for children, let's the animal stretch out and get some fresh air.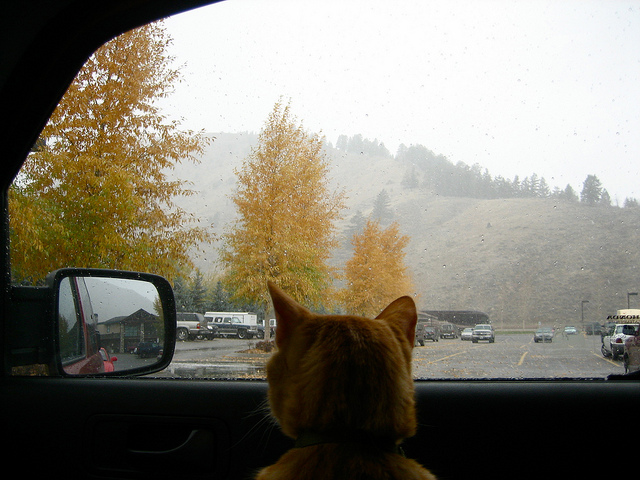 Now, what not to do! Contrary to what you see often, you shouldn't let your dog hang its head out of the window. This can lead to eye injuries. Also, never let your dog ride in the back of a pickup truck. And no matter what season it is, never leave any animal in a closed car at any time.
Airline Travel
Each airline has their own rules for pet travel, so make sure you call ahead and have any questions answered before you book your ticket. As we said before, a common rule is that they have to have the animal's health certification and vaccine record in order to travel. Larger dogs and cats are normally transported as cargo in the kind of approved crate we mentioned above, while smaller animals can sometimes ride in the cabin. Keep in mind that airlines have been known to decline transporting animals when there are extreme hot or cold temperatures.
When You Get There: Lodging
Now that you've successfully made it to your destination, let's look at where you and your pet will be staying for the foreseeable future. Again, before you leave it is important to see if the places you are staying on your route or destination allow pets. May don't and the ones that do may have breed or size restrictions.
If you are at a hotel or rented space, it's always important that you and your pet respect the owners of the property by staying as quiet as possible and avoiding messes or damages. This can be done by not leaving the animal unattended for too long. Ask the owners or management where to relieve your animal and always pick up after them. It usually only takes one complaint to put you and your animals stay in jeopardy.
Hit the Road!
The bottom line is if you plan ahead to travel with your pet, you can take them just about anywhere. This summer, don't be afraid to have your fur baby share in your travel nurse adventure and come along with you! If you're ready for a new assignment, check out our Job Board which features open positions across the country.