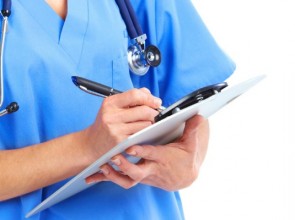 When an adverse event occurs, the patient and his family want to know what happened. When the healthcare professional or facility avoids talking with the patient and/or family, or worse, lies, it may start a medical malpractice suit. In fact, studies have shown that patients who are dissatisfied with how their healthcare provider handled an adverse event are more likely to sue than when communication about the mistake was given in an open and honest manner.
The doctor, for example, isn't avoiding answering questions, but is being careful of the relationship between the provider or facility and its malpractice insurer. Professionals know that hiding the truth about an adverse event is wrong, but until our system changes; it's a threat you need to be aware of. Patients and families want answers after these events, and handling them in the correct way can save your facility and physicians the time and hassle of a lawsuit while cultivating a good relationship with patients.
Why this happens
Medical malpractice insurance policies often contain a "cooperation" clause requiring providers to cooperate with their insurer's efforts to defend them against a claim. There is often a stipulation that prevents the facility or provider from admitting liability to a harmed party. This leaves patients and families feeling abandoned by their healthcare professional when seeking answers.
Questions arise such as why they were harmed. Also, this can lead to a "make them pay" mentality, where they feel filing a lawsuit is the only way to get answers. These malpractice claims end up damaging the facility's and professional's reputations, as well as take years to resolve. Nurses are often involved in the Adverse Event or may be deposed as a member of the healthcare team.
Developing a better way
The system is starting to change. Some malpractice insurers are looking at moving to an early disclosure, early intervention claims model, where they encourage facilities and providers to disclose the incident, express sympathy and then quickly move to resolve the matter.
It is important to stress to all healthcare providers (surgeons, nurses, pharmacists, and all other clinicians) that lying or hiding answers from patients or facility leadership about adverse events will not be tolerated. Even if what you can say to injured patients is limited by your malpractice coverage. There is never a time when you should lie or attempt to modify medical records to hide the truth.
Charisse Cockfield, RN, MSN
Director of Clinical Services