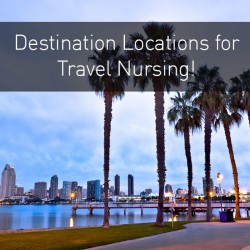 When it comes to traveling to exotic locations through your nursing contracts, there is always a give and take. On one hand, you can leave the continent, live in the big city or see sights you would normally only get to encounter on an expensive vacation. But because the demand for these types of jobs is always high within the travel community, employers know they can pay a bit less and still attract the quality nursing talent they need.
We're going to assume you are like us and love the idea of traveling to a destination location! Here we feature five of our favorite destinations for travel nursing and what to do when you get there.
Alaska
With bison, bears, national parks the size of some states, and huge glaciers, the word "epic" barely begins to describe the state of Alaska. Alaska is a place where you can ignite what the writer Jack London called "The Call of the Wild." While most contracts will land you in the capital city of Juneau or Nome, it is very easy to access the inaccessible. You could climb a mountain that no one has climbed before, or visit a national park that sees less than 100 visitors a year.
Alaska is a huge outdoor playground that is focused on "doing" rather than observing. You could go rafting down a raging river one day, then scale a snow-covered rock wall the next. When it comes to the ultimate travel destination for the outdoorsy nurse, Alaska is it.
Hawaii
It's easy to see why Hawaii is an American paradise. Nowhere else in this country can you find white sand beaches, clear blue water, all with the backdrop of volcanoes and mountains close behind. Surfing, ukulele and slide guitar music, hula, Bermuda shorts – these are just some of the aspects of everyday life on the islands. Everything in Hawaii here feels easygoing, low-key and casual and is focused on fun. You'll be equally welcome whether you're a globe-trotting solo travel nurse, a road warrior couple or a big family with rambunctious kids.
Life in Hawaii is lived outdoors. Whether it's surfing, swimming, fishing or picnicking with the family, nature is a big part of any activity on the islands. Go hiking across ancient lava flows and down sea cliffs. Learn to surf and then snorkel or dive with giant manta rays and sea turtles. Kayak to a deserted offshore island or hop aboard a whale-watching cruise. Back on land, ride horseback on the beach with paniolo, Hawaii's cowboys.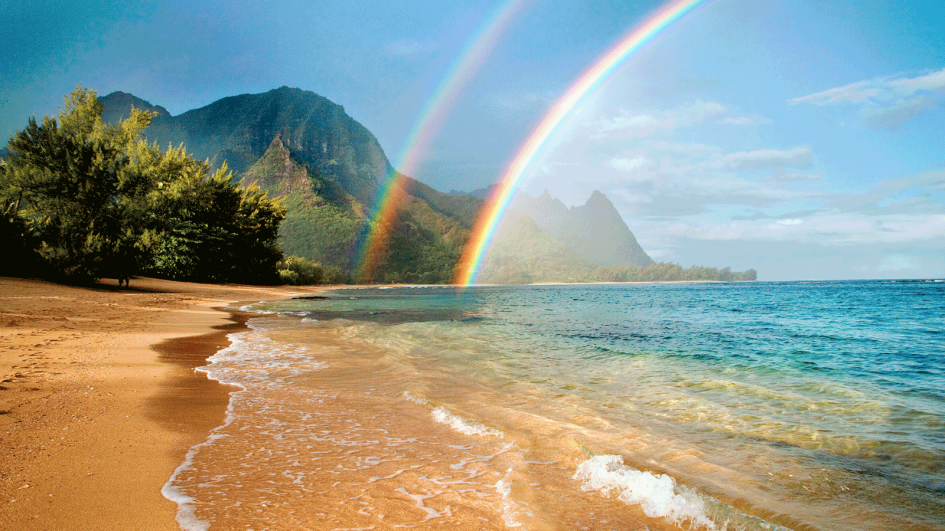 New York City
In no other place in the US can you experience so much in such a small, compact area as New York City. With its architecture, old cafés, booksellers and curio shops, NYC is an urban wanderer's delight. Seeing a multitude of cultures is as easy as walking a few streets over. You can lose yourself in the crowds of Chinatown amid brightly painted Buddhist temples, steaming noodle shops and "fragrant" fish stores, then stroll up to NoLita for enticing boutiques and coffee-tasting. Every neighborhood offers a dramatically different version of New York City – from the 100-year-old Jewish delis of the Upper West Side to the cobblestone lanes of Greenwich Village. And the best way to experience this city is to walk its streets.
At night, New York transforms into one grand stage. Famous actors perform in the legendary theaters of Broadway while soloists, dancers and musicians perform at venues across town. This is a city of experimental theater, improv comedy, indie cinema, ballet, poetry readings, burlesque, world music, jazz and so much more. If you can dream it up, it's probably happening in NYC!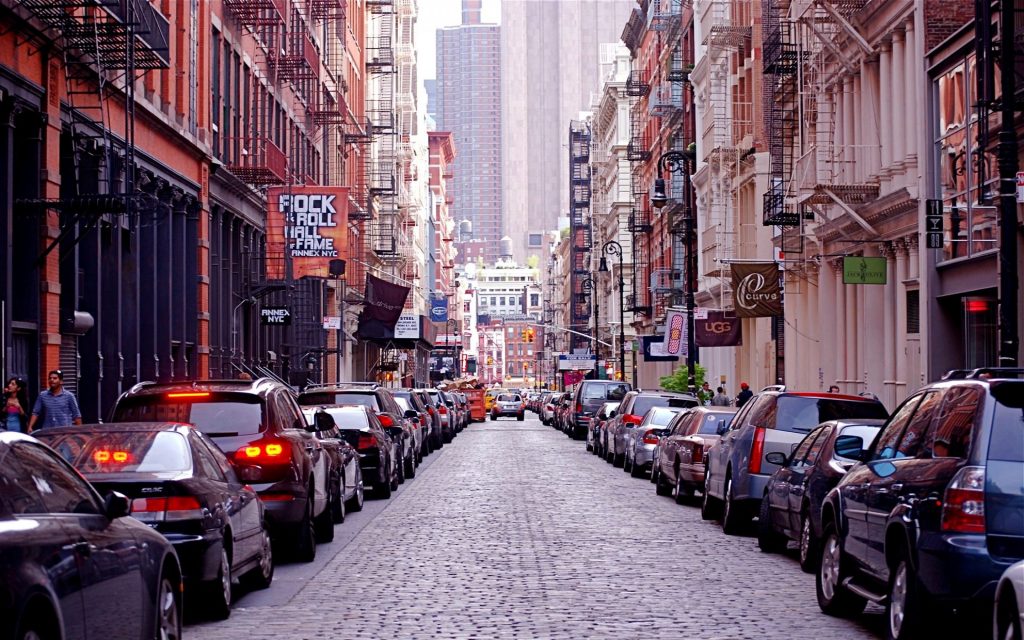 Charleston, South Carolina
Charleston has a way of embracing you as soon as you arrive. Perhaps it's the southern hospitality, which is abundant no matter where you go here. But Charleston's main attraction for travel nurses and travel aficionados alike is that it seems to still exist in an older, simpler time. And that historic romanticism, along with the food and Southern graciousness, is what makes Charleston one of the most popular tourist destinations in the South, drawing more than 4.8 million visitors every year.
Like New York, Charleston is a city made for walking – stroll past the historic buildings, admire the antebellum architecture, stop to smell the blooming jasmine and enjoy long dinners on the verandah. You can enjoy the southern style cooking at one of the many small restaurants on the peninsula, then take a stroll down the Battery to see the old houses and huge cannons that spot the coastline there. With our close proximity to Charleston, we almost always have great nursing positions open that can get you there.
Savannah, Georgia
Savannah is a very attractive city – it's what has caused this small coastal town to become one of the top destinations in the Southeast. Built around a historic district that is rife with elegant townhouses, antebellum mansions, mammoth live oak trees and green public squares draped in Spanish moss, this is always on the bucket list for the active travel nurse.
But this town is more than pretty scenery. This town is graceful – the phrase 'moonlight and magnolias' is used a lot down here. But it's also gritty, and playfully transgressive. That may be because of Savannah's lenient laws (like an open container law), plus the presence of students at the Savannah College of Art & Design (SCAD), one of the best art schools in the country. With beaches close by, a thriving arts scene, and more houses than you can tour in a month, Savannah is a destination you must add to your list!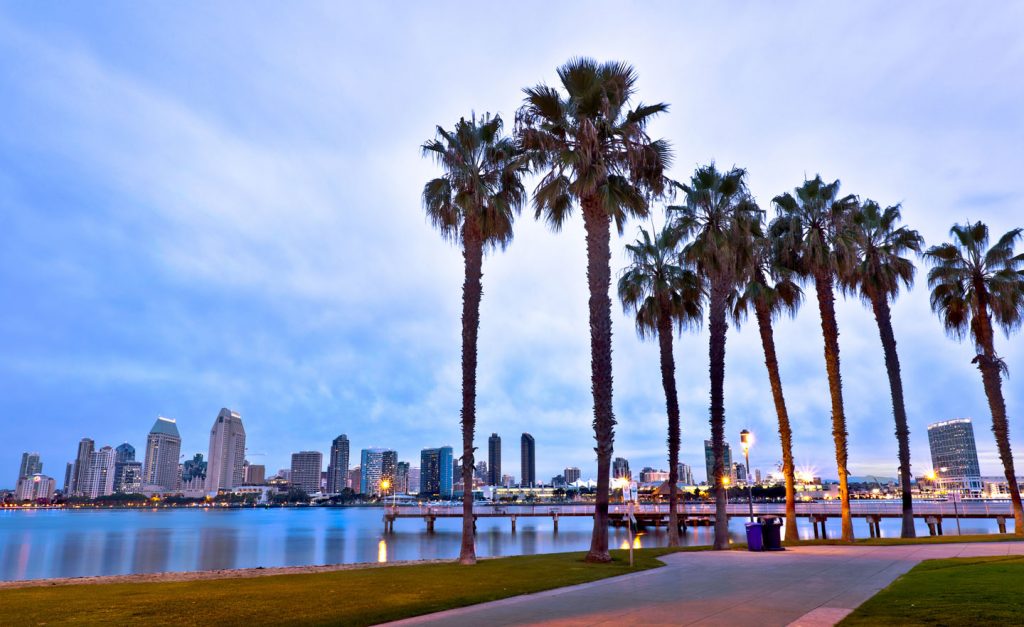 San Diego
San Diego's nickname for itself is "America's Finest City." It feels like a collection of villages each with their own personality, but it's the nation's eighth-largest city and we're hard-pressed to think of another large city that's more laid back.
San Diego is world-famous for its attractions for the entire family, including the zoo, Legoland and the museums of Balboa Park. It has an active downtown, beautiful hikes, more than 60 beaches, and most notably, America's best weather.