One of the many upsides for traveling nurses is the opportunity traveling provides for seeing new sights and exploring new opportunities. Whether it's exploring new restaurants, hiking the Grand Canyon or throwing an axe, you should take advantage of the personal time your travels afford you, and get out and do something new and different that pushes you outside your comfort zone.
Your experience as a traveling nurse should not be limited to the hospitals you work in. The more you get out and enjoy your surroundings, and take opportunities to grow, the more rewarding you will find your experiences on the road as a traveling nurse to be.
Here are just a few things you might want to consider when traveling around the country, but they are not the only things you can, could and should do. And if you do something you've never done before, that's even more of an adventure, and will make your experience as a traveling nurse even that much more rewarding.
Hiking
Let's start with one of the more mainstream and tame activities you can explore. Who doesn't like a chance to get out and take in some fresh air, exercise and a great view? National Geographic in May 2017 compiled a list of the top 20 most "legendary" day hikes in national parks throughout the country, including Alaska and Hawaii. See:
The hikes are ranked by distance and level of difficulty, making it easy to find a day trek that meets your physical and mental ability and needs. And it you're not sure what kind of hike you're up for, since you're getting outside your comfort zone and may never have ventured out for a hike before, check out this list of the top 10 best national parks in the USA, published by U.S. News & World Report.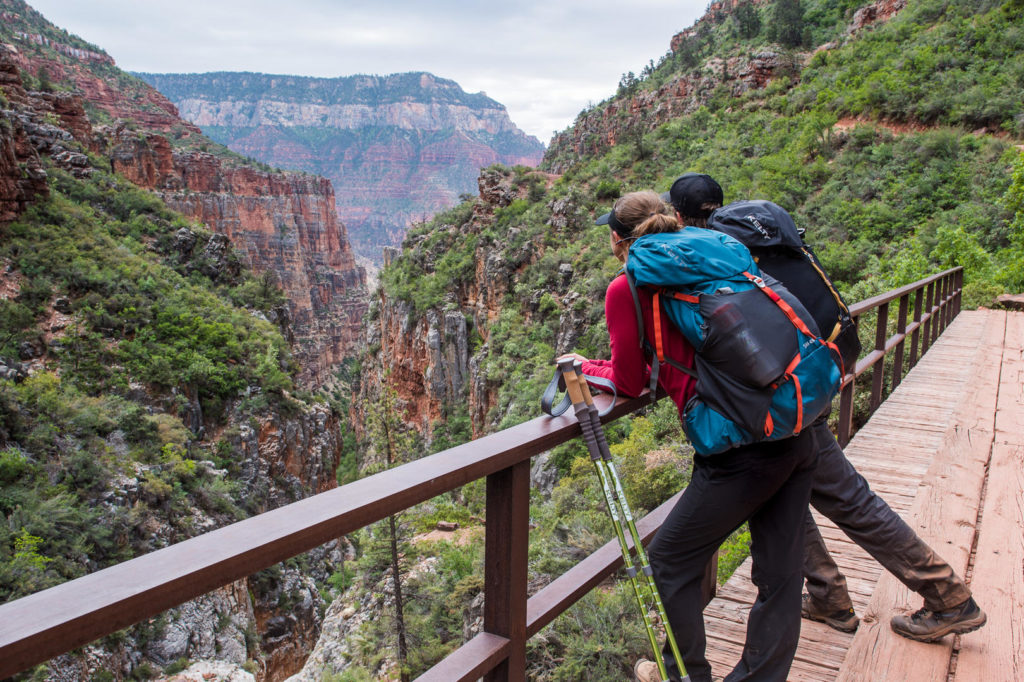 The Grand Canyon
Museums
Not everyone is into museums, and that's OK. But getting outside your comfort zone means doing something different. So. if you're one of those people who'd rather sit by the pool than tour the Louvre, we hope this article inspires you to get outside your comfort zone and check out a museum or two. And, one of the best things about museums, depending on the day of the week and where you are, is that you're likely to score a free day of entertainment, since admission to some museums is free!
In fall 2017, Travel & Leisure put out a list of the top 10 museums every traveler should visit in the U.S. Among my personal favorites on the list are the American Museum of National History in New York City and the Smithsonian National Air and Space Museum in Washington, D.C.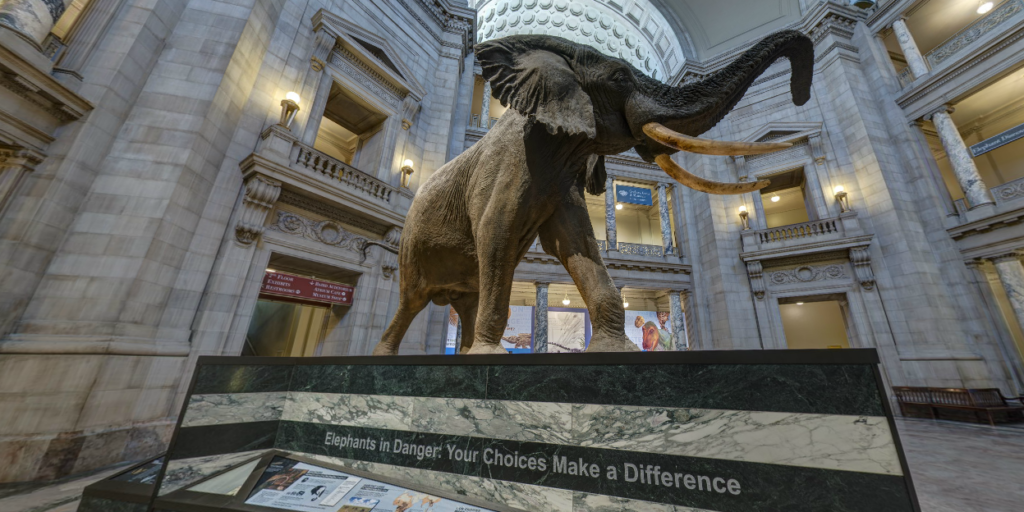 The rotunda at the Smithsonian Museum
Don't be pigeonholed into thinking that museums are only about artwork. Those two museums are pretty much everything but artwork. Others offer a nice blend of what you would expect and some surprises. And if you need a little more convincing, check out this ranking of the 25 best museums in America from Insider. No. 1 on the list: The Metropolitan Museum of Art, aka, "The Met."
Cooking Classes
If hiking and museums don't pique your interest, maybe a cooking class will. The Daily Meal in September 2016 published a list of the 25 best cooking classes in America. Surprisingly, the list includes some unexpected locations, like San Antonio and Goldsboro, N.C., where students go to a culinary "camp" and learn how to make barbecue North Carolina-style. Yum!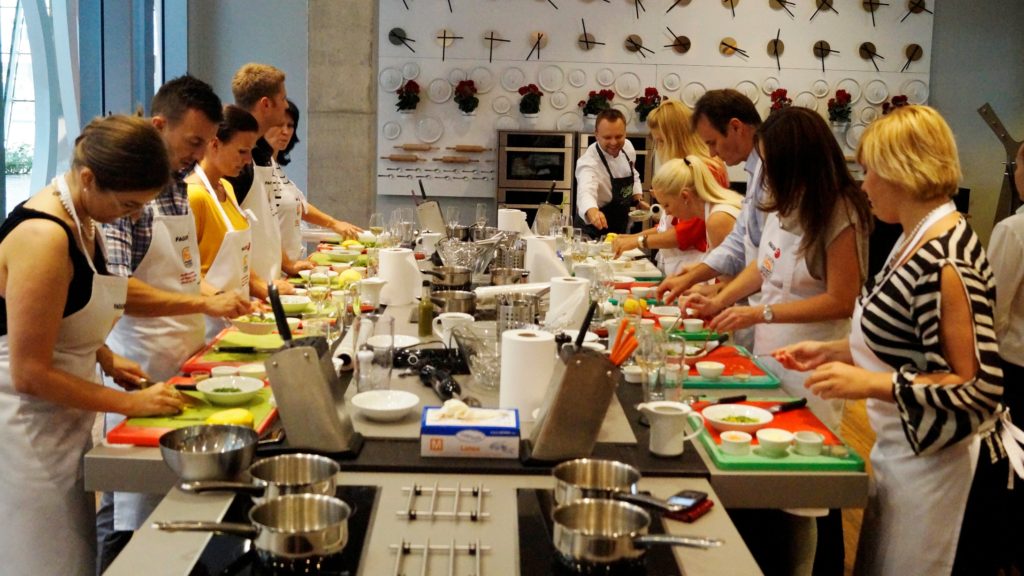 Best Restaurants and Bars in Town
There is new trend in dining that goes beyond just going out and grabbing a bite. It's called "food tourism," meaning seeking out unique dining experiences in whatever city you are visiting. Maybe its eating at a five-star Michelin rated restaurant, or trying to get into a celebrity hot spot. Or it could be simply finding the "diviest" of the dive bars or the place with the best oceanfront view. Restaurants have caught on to this and now are going above and beyond to deliver an experience in addition to great food. A great way to find these unique places is to check Thrillist.com for the city that you are visiting.
Throwing Axes
And last, but not least – and no, I wasn't kidding in the introduction – axe throwing. It's an activity that five years ago most of us would have thought crazy, but today it is all the rage. See this NBC Nightly News report from April 2018.
And I'd venture to guess that tossing an axe is pretty much outside the norm for most of us, so just adding this one to your list qualifies for getting outside your comfort zone. For some of the best ax-throwing stops in America, check out this Exsplore post.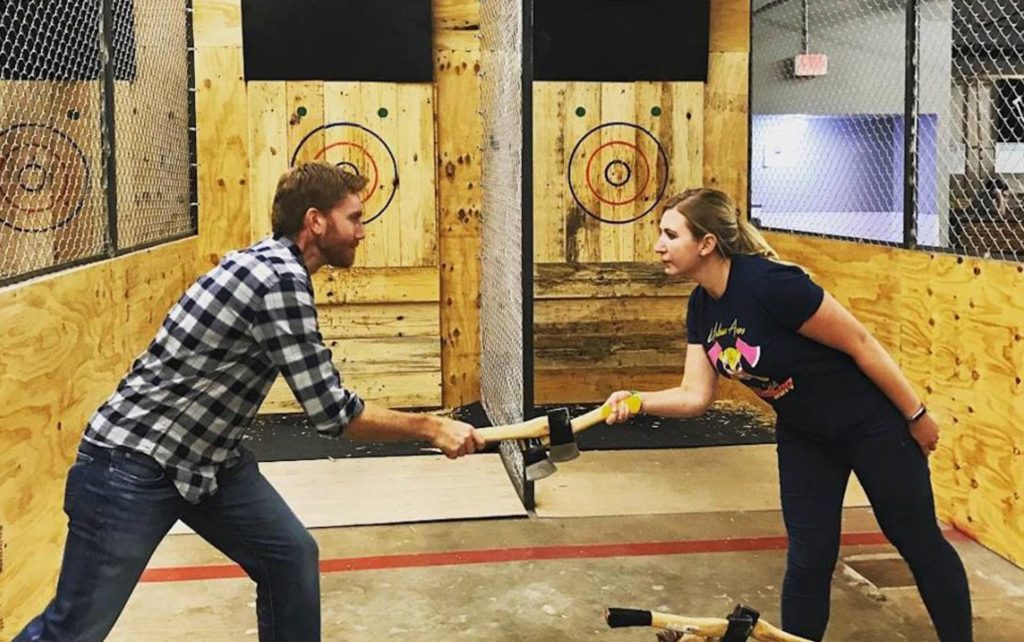 Are you ready to get out and make some memories, challenge yourself and try something new? Then test those zones of comfort! And check out all our travel nursing opportunities here for your next destination! Wherever it is, it's up to you to make it memorable.